Pay in 4 or 6 Easy payments as low as 166$ learn more.
High Quality European Human Hair Topper
12-16" European Luxury Layered
Hair Topper

pay 4 or 6 easy payments as low as 166$ learn More

This extension is great for women with medium to long hair that just want to add a little extra volume or cover those unwanted grays. It has a 3'' by 5'' base which clips in right around your roots. Designed for adding natural volume for women with normal to thick hair, women wanting to cover just their roots, or with women suffering from minimal hair loss right at the roots. This is also great for women that do not want a lot of volume on top…usually the customer will explain they do not want it to look fake or "wiggy".
5-6'' Mini Root Coverage Volume Extension is great for women with a pixie cut that just want to add a little extra volume or cover those unwanted grays.
It has a 2.5'' by 3'' base which clips in right around your roots. Designed for adding natural volume for women with normal to thick hair.
Once a wig order is received it takes 1-2 days to process on average. We pull your order and one of our trained stylists blows out and styles your wig before packaging it in our luxury Lauren Ashtyn box. Once your wig is shipped, shipping time is 3-5 days in USA and 7-10 days international.
You must contact us within 24 hours of signing for your package in order to receive an exchange. Be sure you ask for our address to send it back to prior to sending your exchange. The address for exchanges is different from the address in which your product was shipped.
Please note that the color of your wig may vary. Different screens display color differently. We make every effort possible to provide accurate coloring in our images of each wig. Phone and computer screens can't be relied upon to be 100% accurate.
---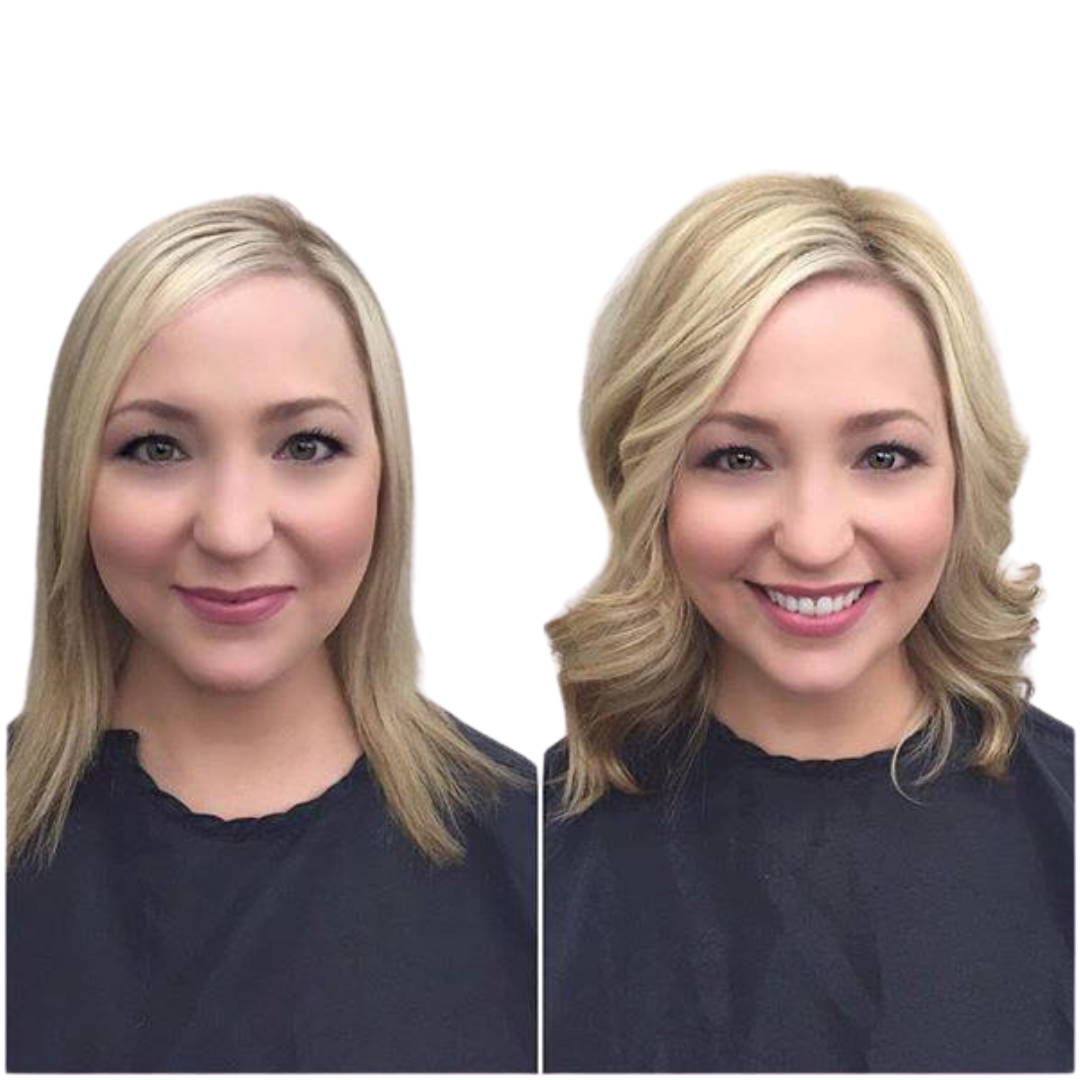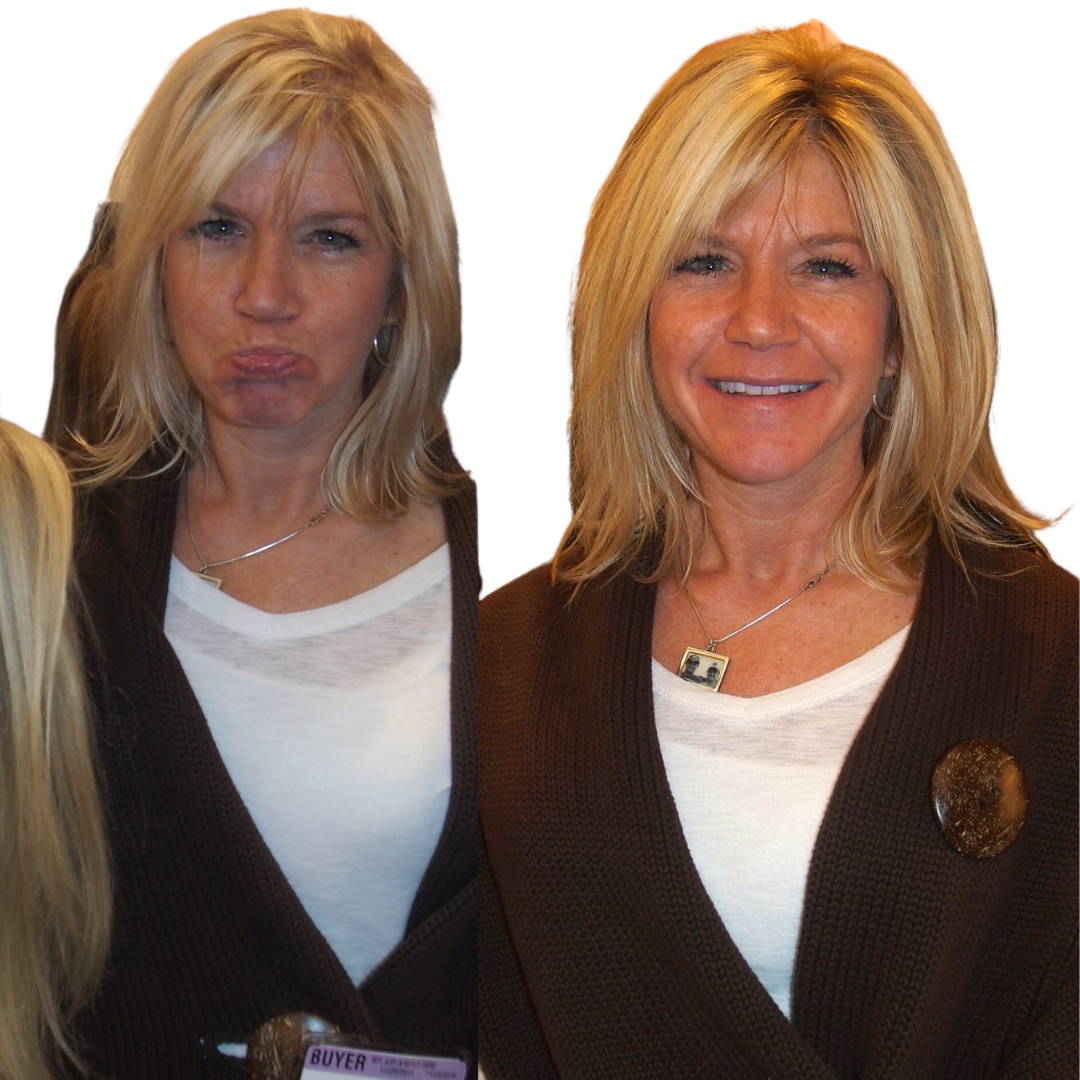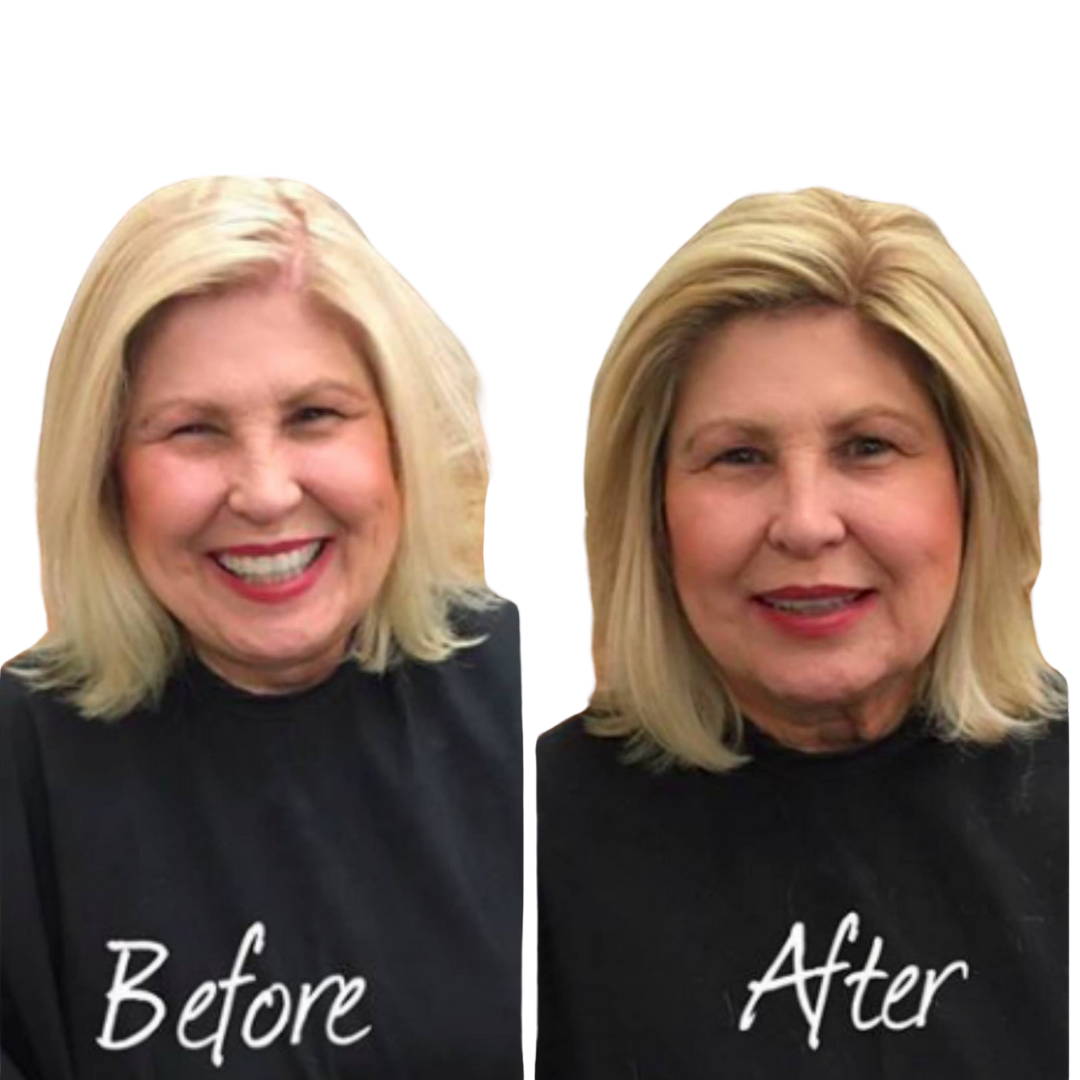 ---
"This is my 3rd piece that I have bought from them. This is how much I love and believe in their products!!! It has literally changed my life and my confidence. When they first came out with the wigs I just knew I had to try it and I absolutely love it so much!! No one can tell that it's not my real hair and all my friends tell me how well it matches me and how good it looks!!! Customer service is A+++! Everytime I message them on IG, I get a response right away!!! Couldn't be happier! Great investment!"
"This collection is a godsend. As a thyroid patient I have been using pieces from the Lauren Ashtyn Collection for a few years now. Buy one try it! I have not found a better product that is more real then these. Customer service is always very helpful they are sweet girls. I could
Not live without this product."
Shannon Lee
"I cannot thank The Lauren Ashtyn Collection enough it has been a life changing experience for me. I'm sure it's bad enough for a man to lose his hair but for a woman it is devastating it took my self confidence away and a lot of my social life but now thanks to Lauren I walk with my head held high knowing people are not looking at my scalp. I love these hair extensions so much I am now on my 3rd one thanks again Lauren ❤️❤️"
---
24 Hour Exchange Acceptance
Top Quality European Human Hair Hand tied Products
3-5 Day Shipping USA
7-10 Day Shipping International

---
Frequently Asked Questions
How long will it take to ship to me?
Our process is unlike any other hair brand in the world, Our top quality Human Hair Topper, wigs and extensions are all hand made.Made with a very specific hand tie design that our Owner Lauren Ashtyn who is a licensed Hair stylist and extension specialist has implemented on her product design team. This specific design take 60 days to complete just one unit. no wonder they look so natural and seamless. Although this process takes so much time to create your product, we have thousands of units ready in our inventory ready to ship from our office straight to your Door everyday. so NO WORRIES once you order your color and unit style it will be shipped to you in 2-3 business days.
Due to the high grade of European Human Hair and the very detailed hand tie design these wigs, extensions, and volume extension toppers last much longer than other lesser quality hair products on the market. Our hair units can last any where from 1-3 years with proper care we have testimonials from clients that still wear there original unit from 5 years ago and they still look beautiful. It all comes down to the care of the product for each customer.
Can Curl and straighten them with hot tools.
Due to the high grade of European Human Hair you can style with hot tools with no damage. Its just like your own hair it is very important to use the correct tools and products to protect the integrity of the units hair and your own hair. as a professional stylist we always suggest to our clients use of quality hair tools and never use the highest heat setting on the tool. check out our youtube for tutorials on styles with quality hair tools.
can i color, tone or Bleach the hair?
Due to the high grade of European Human Hair used in our units you can change the color with no damage. As a professional stylist we suggest going from light to dark if need a color change. just like your own hair we don't ever suggest to our color clients to use a bleach. Its really a technical skill to provide a successful bleach process so please make sure you consult with your stylist before coloring at all. we color our units for thousands of customers with very successful outcomes but not all coloring techniques are the same with each stylist. IF THE COLOR COMES OUT NOT MEETING YOUR EXPECTATION IT IS NOT THE FAULT OF THE PRODUCT IT IS THE FAULT OF THE STYLIST.
will others be able to notice i have it on or in my hair?
We get this question all the time. we like to refer our customers to our glowing product reviews and customer photos. this is also why we have so many real life customer photos not. We want the customer looking to purchase our quality units to see the true transparent look of the product not from a dolled up model, or high res. edited photos of the product. we strive to meet every customers expectation by providing the most honest view of each product.
How to choose my perfect match for my hair loss? and find my color.
We have 2 simple ways to find your perfect match you can take our step by step click guide on our home page that walks you thru the choosing of the units size to finding your color match to finally finding the product best suited for your needs. and OUR MOST POPULAR option i s to complete the online free consultation with our Hair Extension specialists that are always available to help find your perfect match. just go to our consultation tab follow the 4 easy step speaking to our representative and they can help you find what meets your fine hair or hair loss needs and Finally meeting your hair Goals.
Very easy! simply use the technique in this video of lauren who washes her units every 45-60 days. also with each order you will receive in your luxury hair box a step by step instructions on this. but the best way is to SIGN UP for our MAINTENANCE PACKAGE which takes out all the quess work. With this package you simply ship the unit in to us we have a quality dedicated LICENSED STYLIST team give it a luxury salon treatment and making sure its all as new. Our team checks the clips. the mesh, hair integrity, and gives it the royal treatment with thorough shampoo and conditioning treatment with our high grade hair care products.
What if i need to exchange or return?
This is the most asked question and the one we try to communicate thoroughly with our clients so we provide a great Happy, Healthy, Sanitary customer experience. Unlike other brands who provide 30 day exchanges and a lesser quality product we only provide a 48 exchange and a return policy of 24 hours. why is this you ask because we Operate in a matter complying with salon quality sanitation guidelines. We believe as hair professionals that we should never resell human hair used by one individual to another, because we can not say with complete confidence verify it as completely sanitary and stand by the quality after it has been used not knowing what the previous client has done to the unit. Other brand have a lesser quality item and will allow customers to wear the units for 30 days at a time then return and resell the unit to multiple clients. this is very unsanitary and in our professional opinion unethical practice in our industry. some claim 30 day returns as long as you do not open the package... well how possible is that really we find this unfair to the client. how can a client see if its a match then and get a refund or and exchange it doesnt match with our opening it. then your stuck with a product. Our policy is simple..... notify us within 48 hours of receiving the package just do not alter the style of the unit and immediately place it back in the original packaging and drop off at any UPS store with in 48 hours of receiving the package and return for any exchange. As far as a return and refund we dont allow for this at this time due to sanitary process we have once we receive a return it is considered a scraped unit and goes back to our education team to use to educate incoming stylist team or placed in quarantine for 30 days to verify it is at that point sanitary. The only option for a return is you must return within 48 hours of receiving the package and must pay a 175$ restock fee and once we have the unit back in our facility we will at that time process your refund.
---
---
Be the first to receive the latest tour schedule or new product launches!
If you want to know all Laurens beauty secrets and fashion tips THEN look no further. just sign up here to get all it VIP offers and insights!!