Our colors embody the personalities of the women who wear them.

Named after the darkest most mysterious part of each night, our Midnight is black with no bluish tint or highlight. Neutral tone.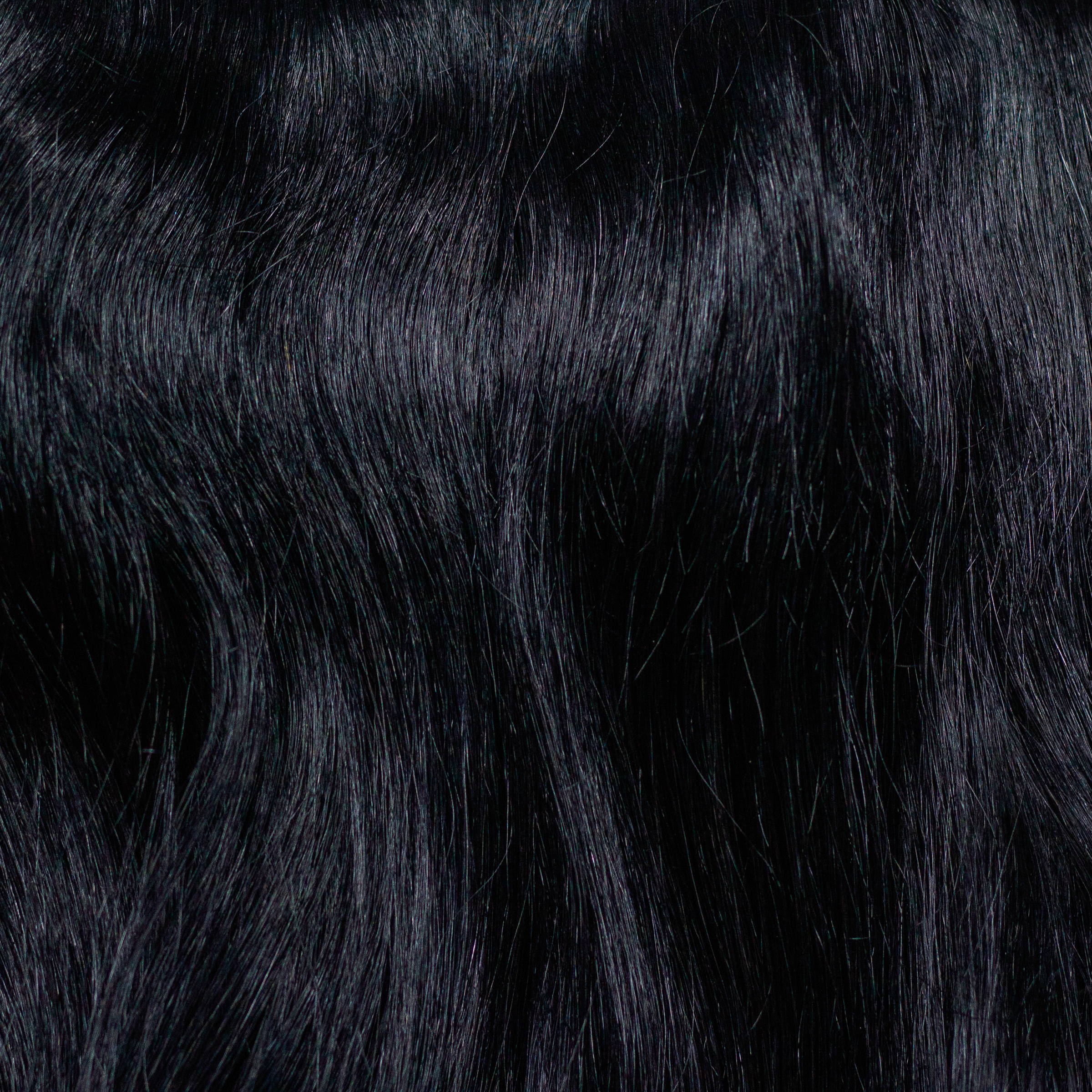 Our color Priscilla is as beautiful as her namesake, Priscilla Presley. She has a Midnight base, but with a few dark brown highlights. Elvis would swoon.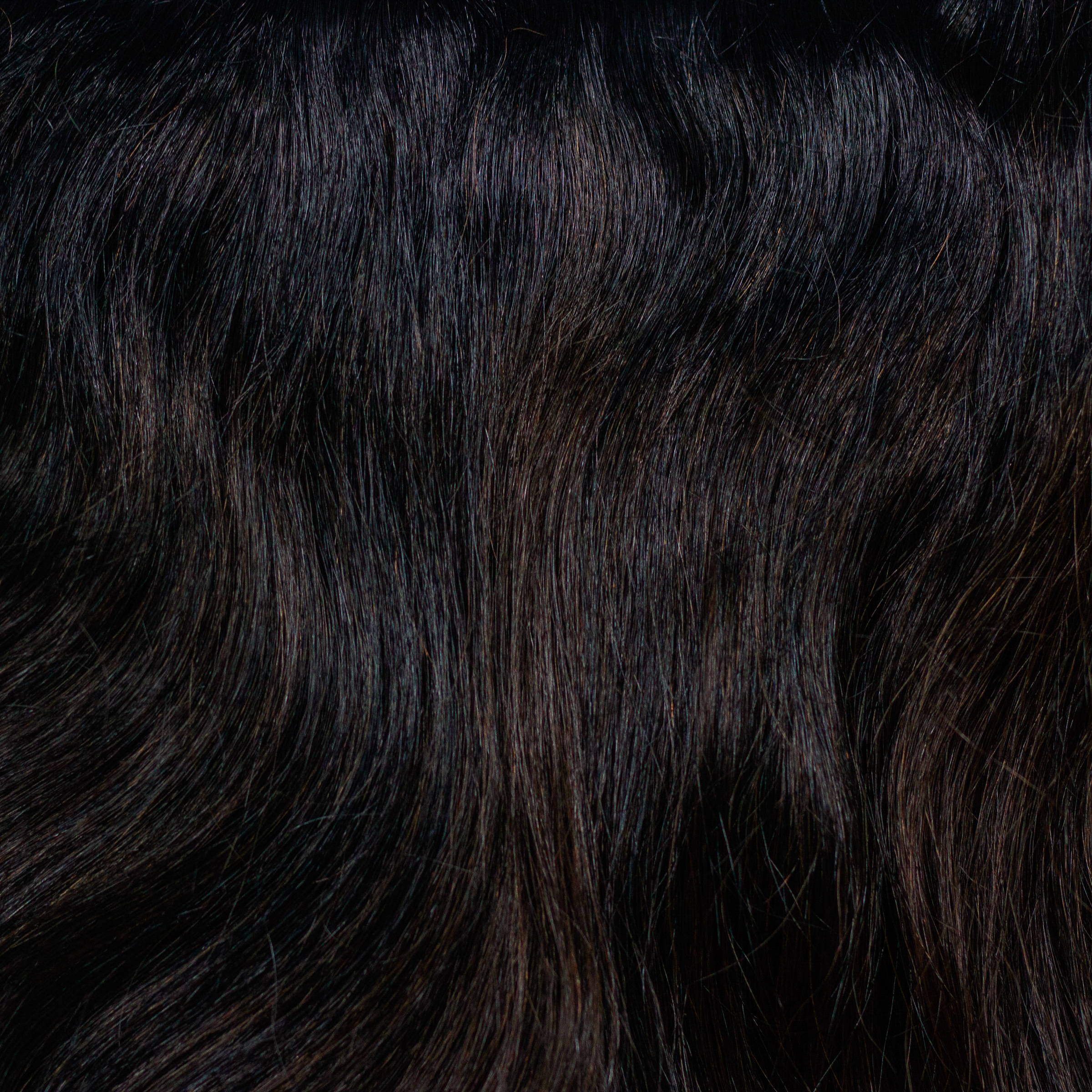 This is Audrey Hepburn with a modern twist. 2-3 inch dark brown root and dark brown base with lighter brown highlights.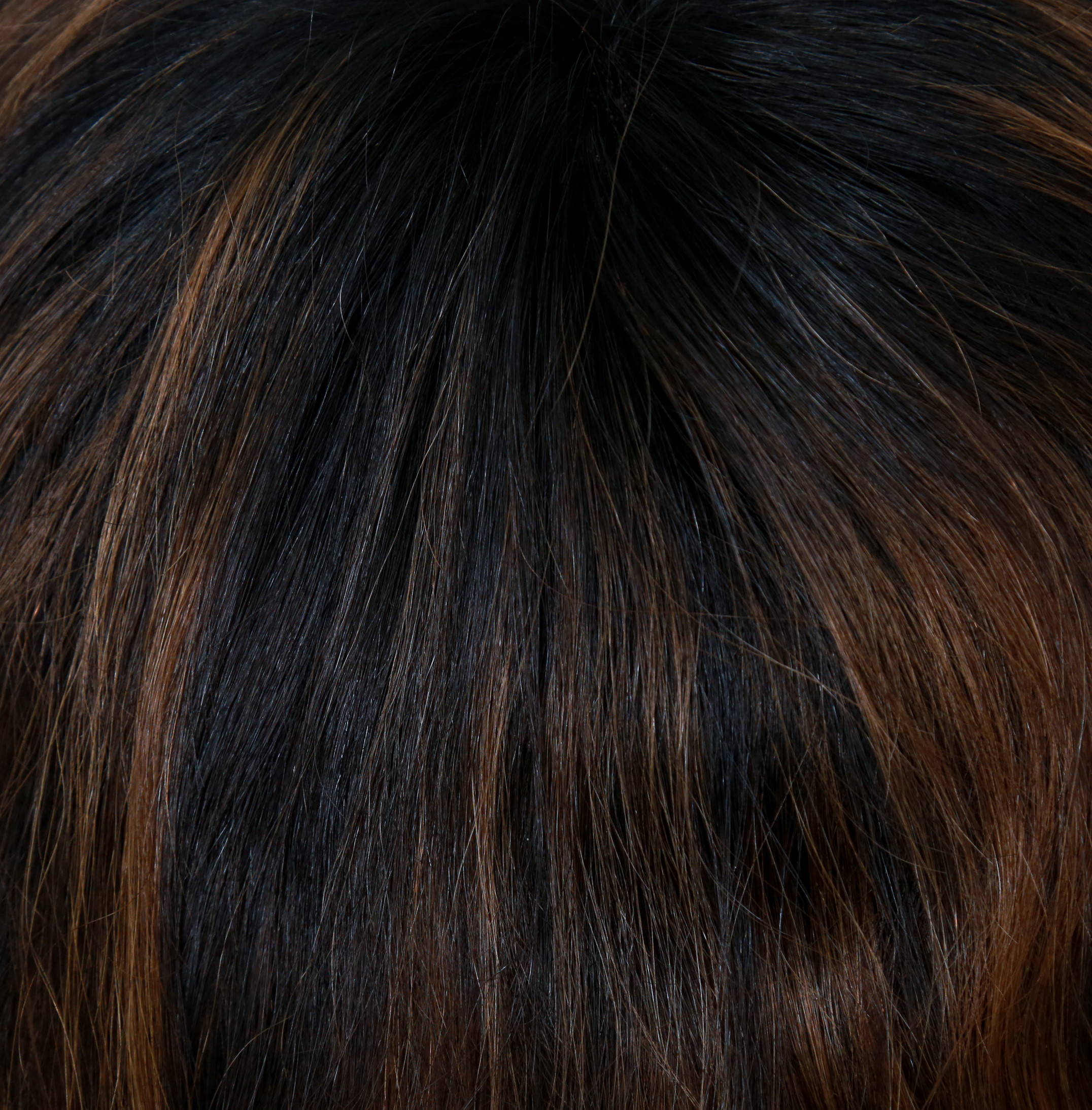 If you love "Breakfast at Tiffany's" then you must be an Audrey. Inspired by Audrey Hepburn, this is our most popular dark color. Audrey has a base one shade lighter than Midnight with lighter brown highlights.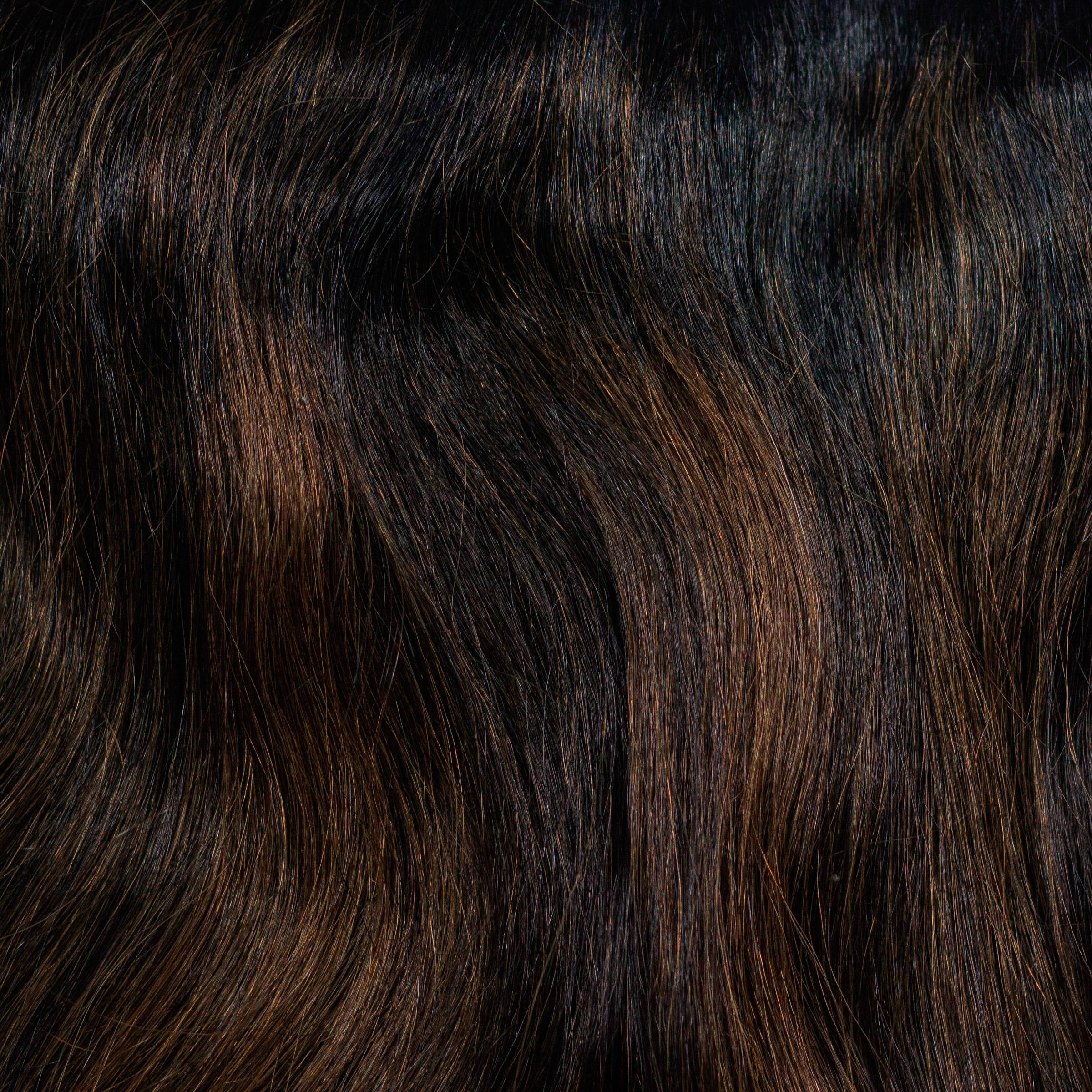 Adrianna is a strong Italian goddess. Her warm brown hue exudes confidence. Whoever said brown is boring never met Adrianna. She is a rich, rosewood all over dark brown.
Ella Balayage is as lovely as Ella but with a modern twist. She has the same neutral medium to light brown with light brown highlights and a darker 2-3 inch root.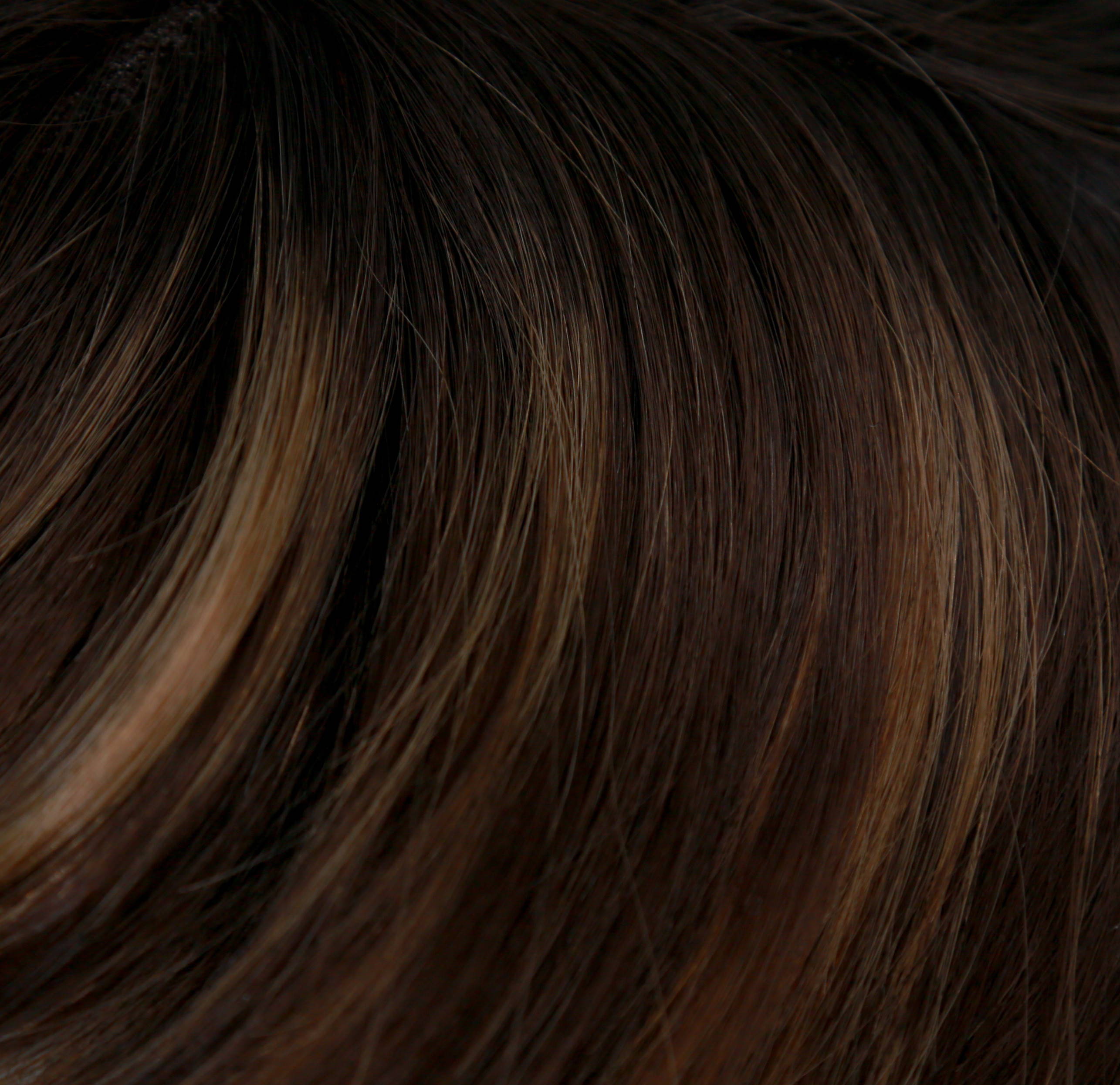 Ella is bubbly and outgoing. She makes everyone around her smile. Ella's medium to light brown neutral base and 1 inch root with neutral light brown highlights will pull you in with warmth and personality.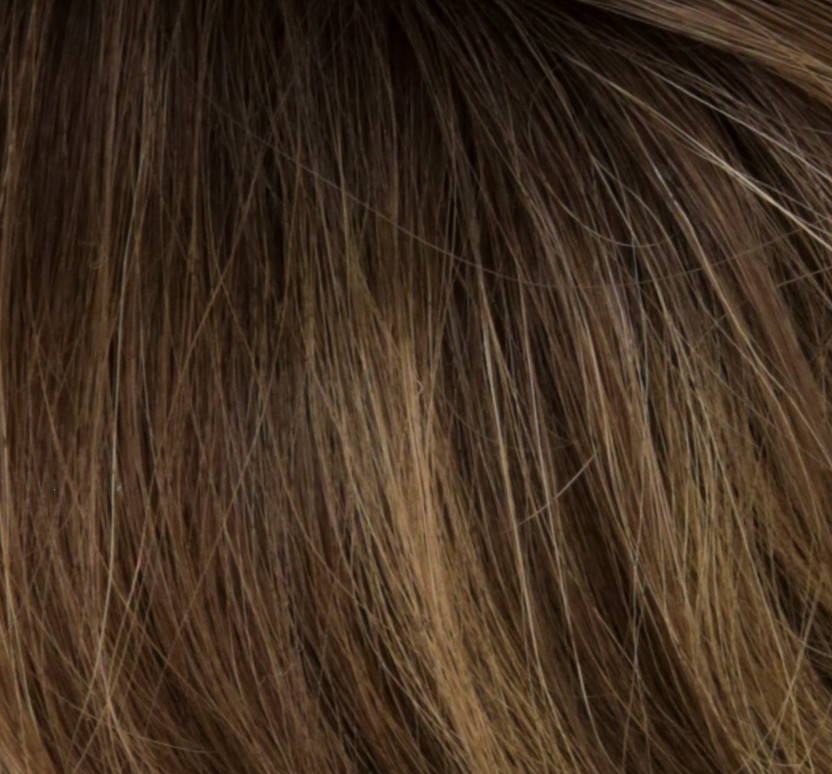 Add a stylish hand-painted root to Mila and you have Mila Balayage. She has the same sepia (warm brown) base and 2-3 inch root with caramel highlights.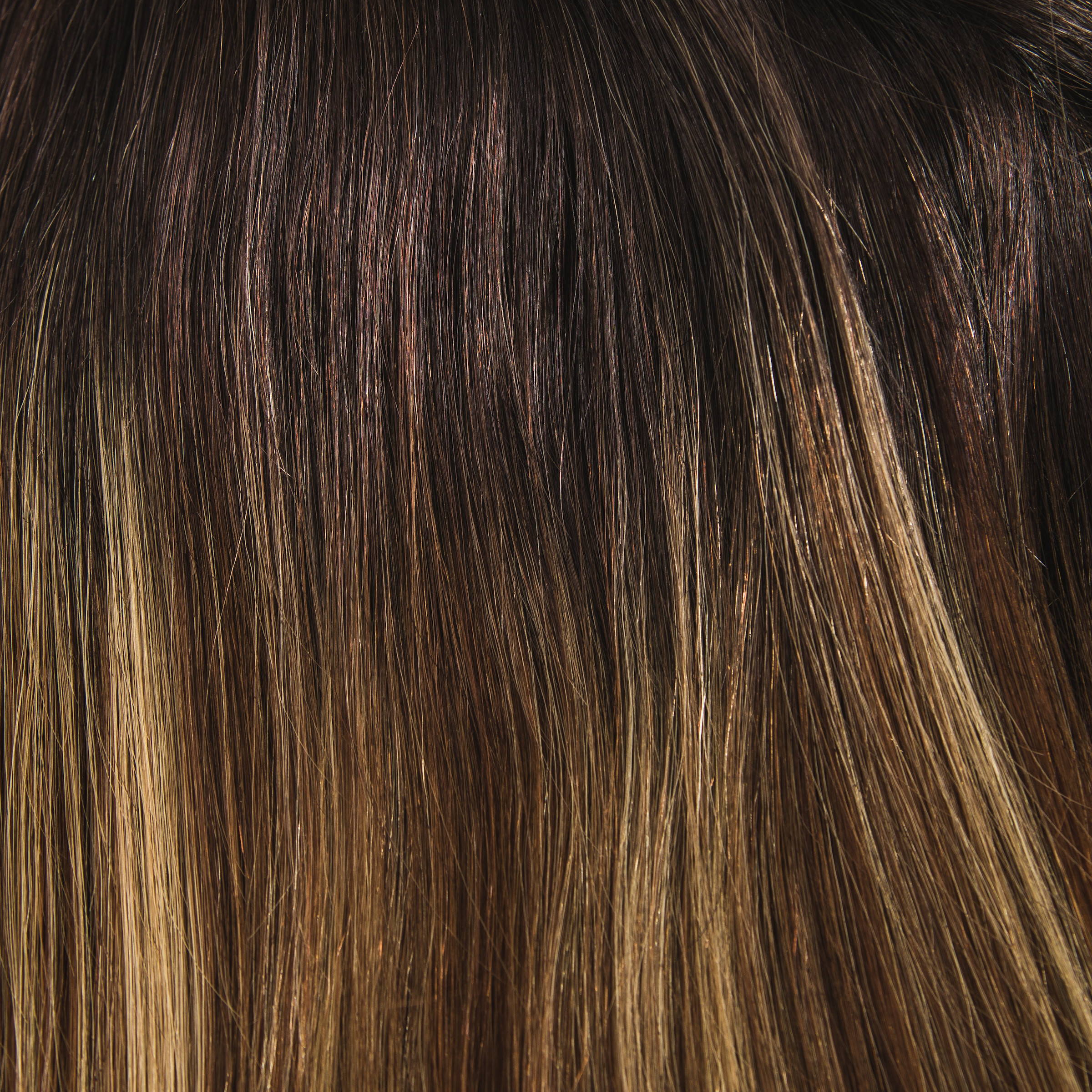 High-spirited Mila is always up for a new adventure. She is a medium to dark sepia (warm brown) base and 1 inch dark brown shadow root with caramel highlights.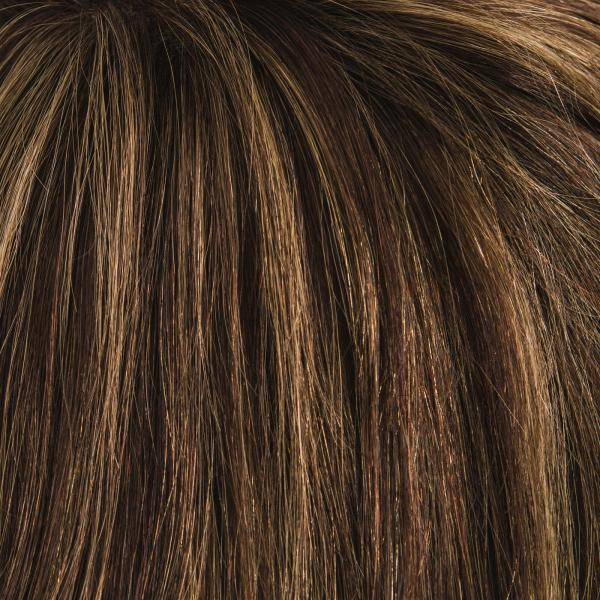 Sophia is not your typical brown. She is sexy with a fiery personality. Warm golden brown with subtle dimensional highlights.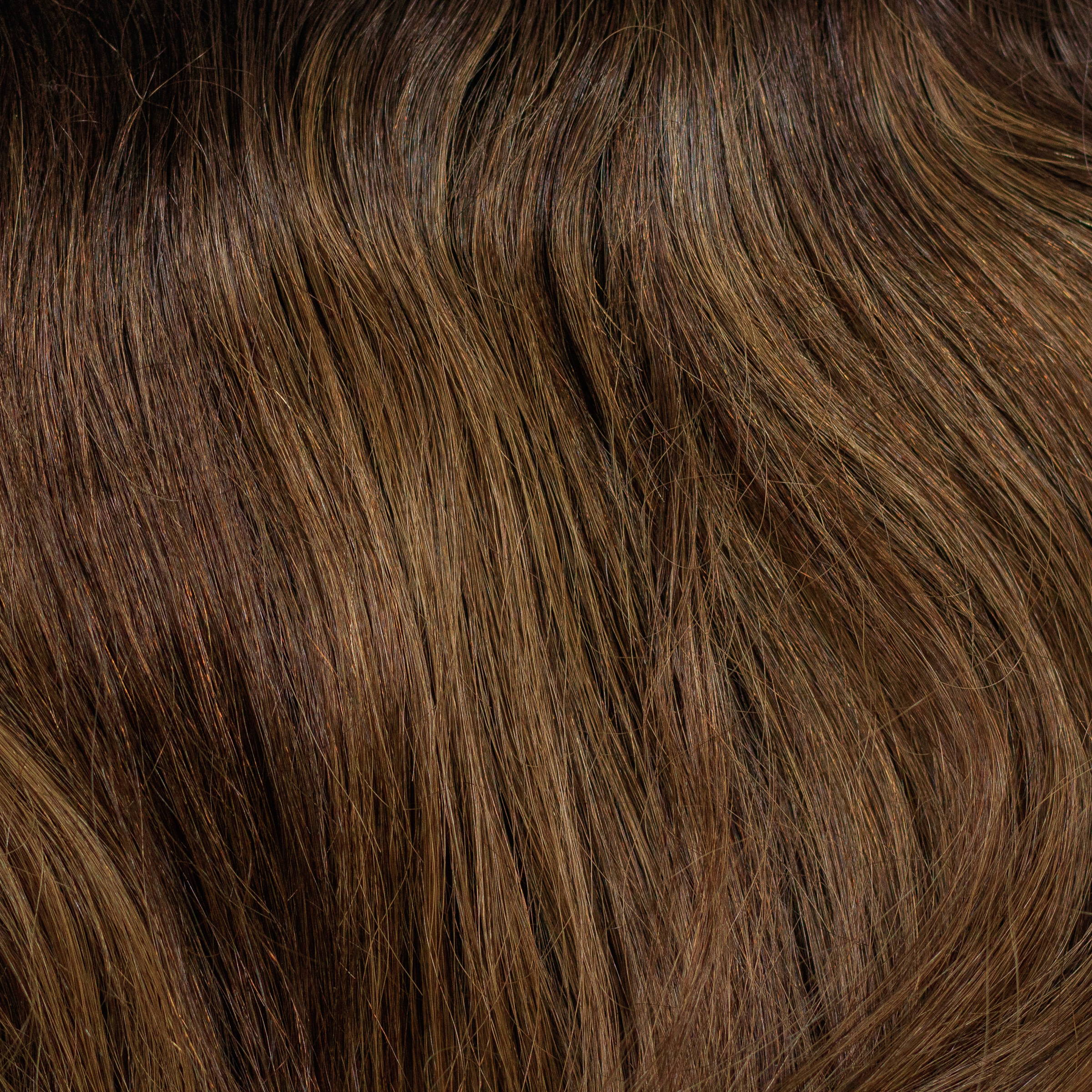 This color is as beautiful as her name. Bella is a golden light brown. She is gorgeous on her own and a perfect base to add dimensional low-lights.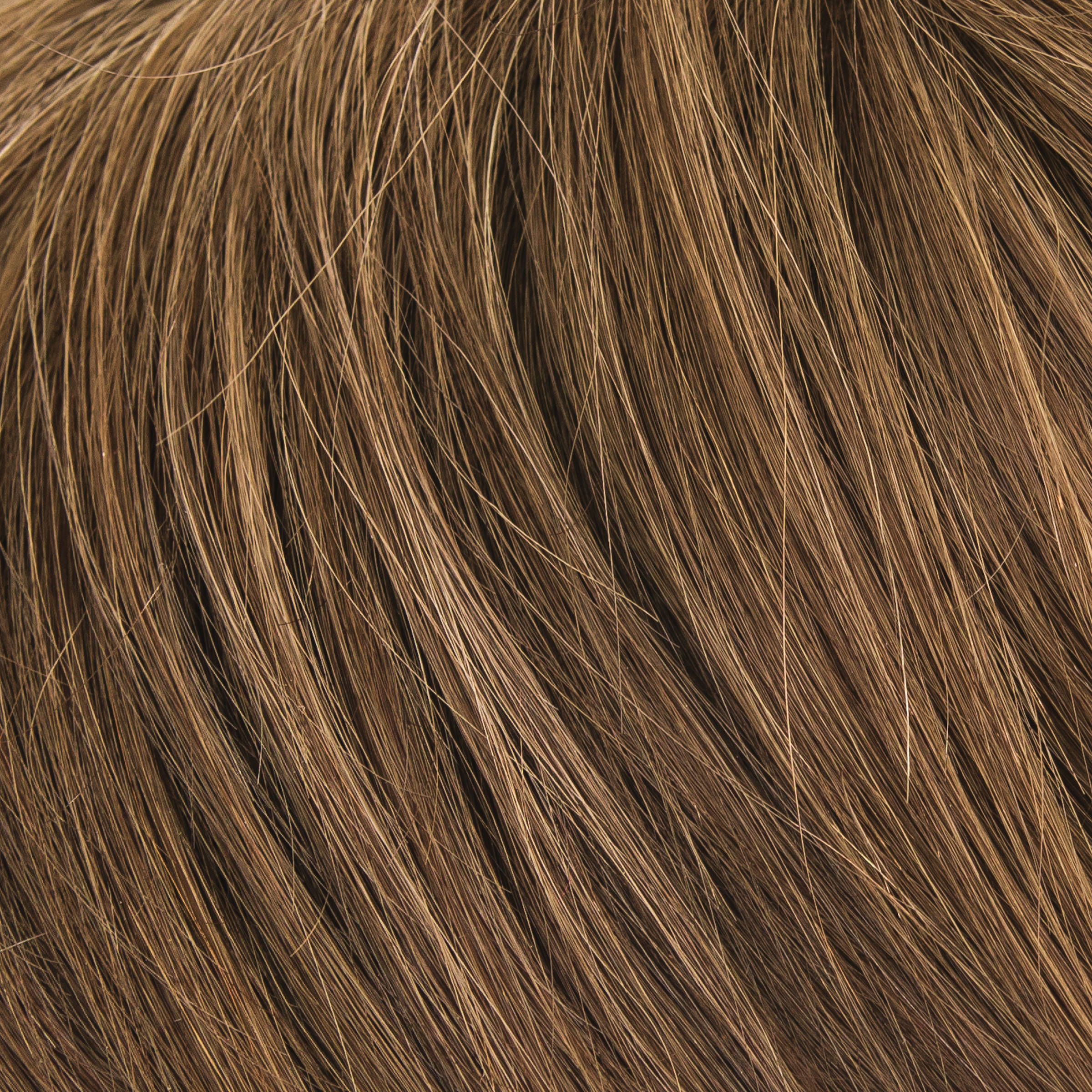 Nicole wants to be noticed. She is a wild child who doesn't conform to the norm. Warm, spicy medium red with golden blonde highlights.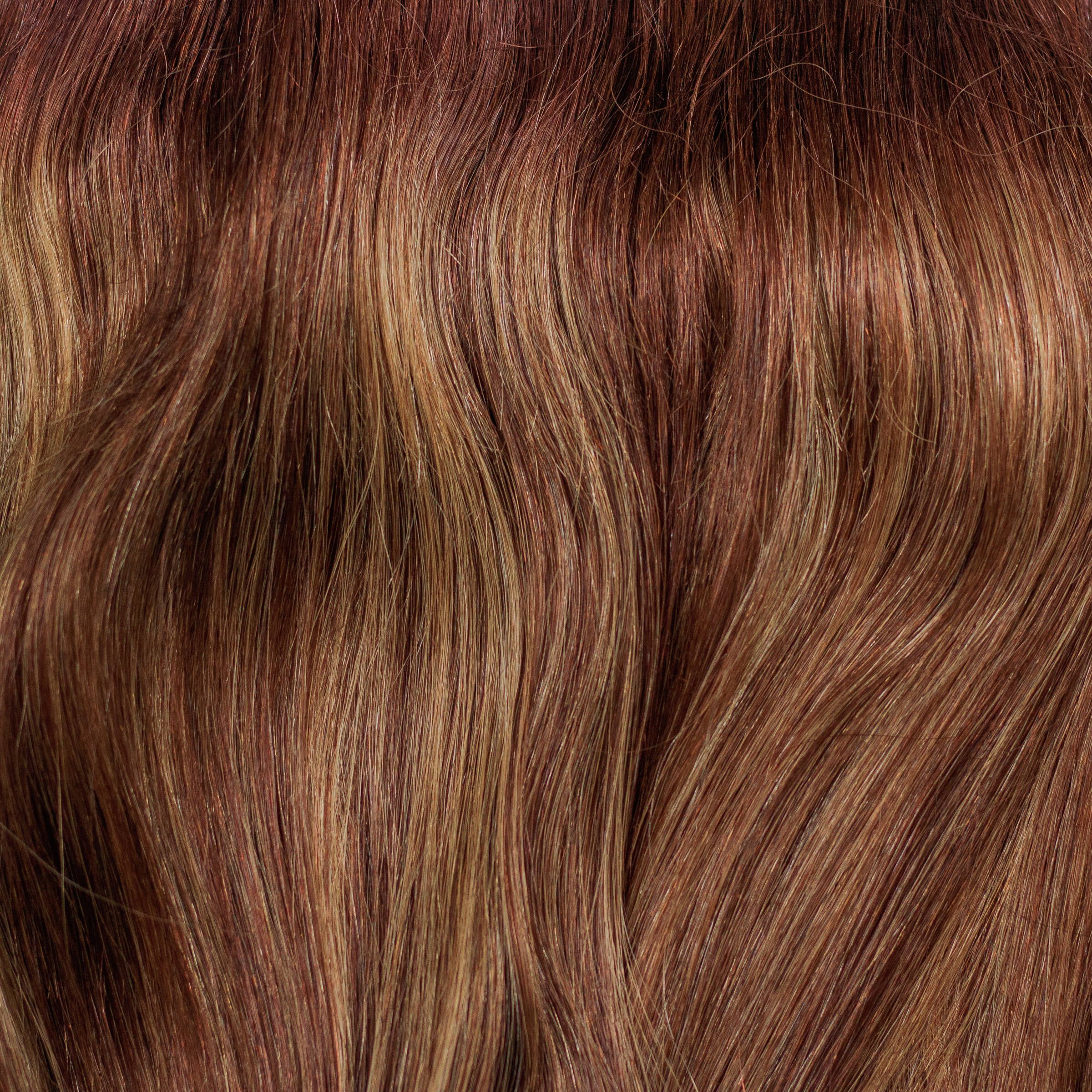 Amber Balayage is as dimensional as the original but with a dark brown modern balayage root that is 2-3 inches.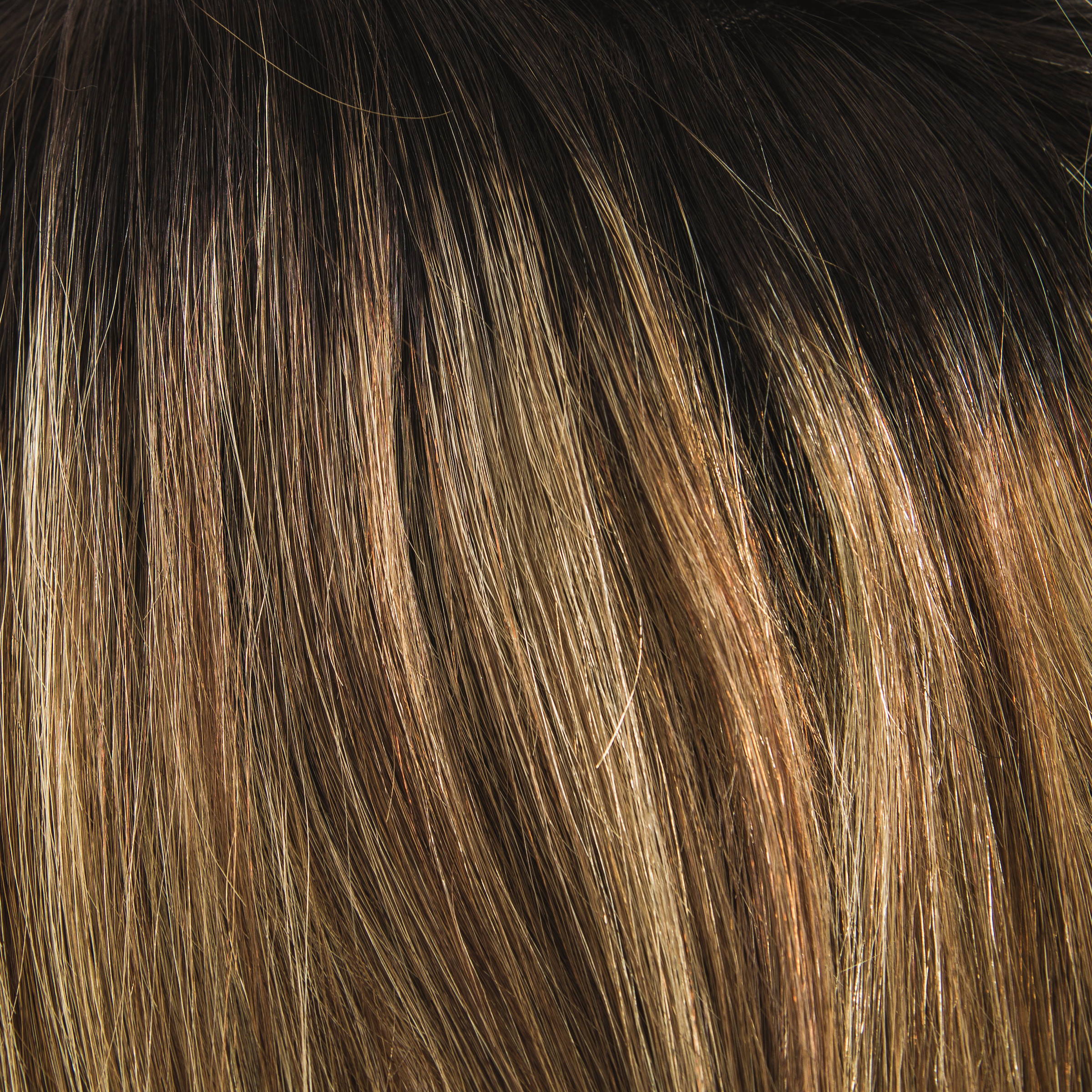 Amber is a multifaceted jewel of warm colors. Her personality will change in each glimmer of light. She has a dark brown shadow root (1 inch) with golden blonde highlights and warm medium brown lowlights.
This on-trend Victoria hosts the same beautiful dimension and has a 2-3 inch hand-painted, dark brown root.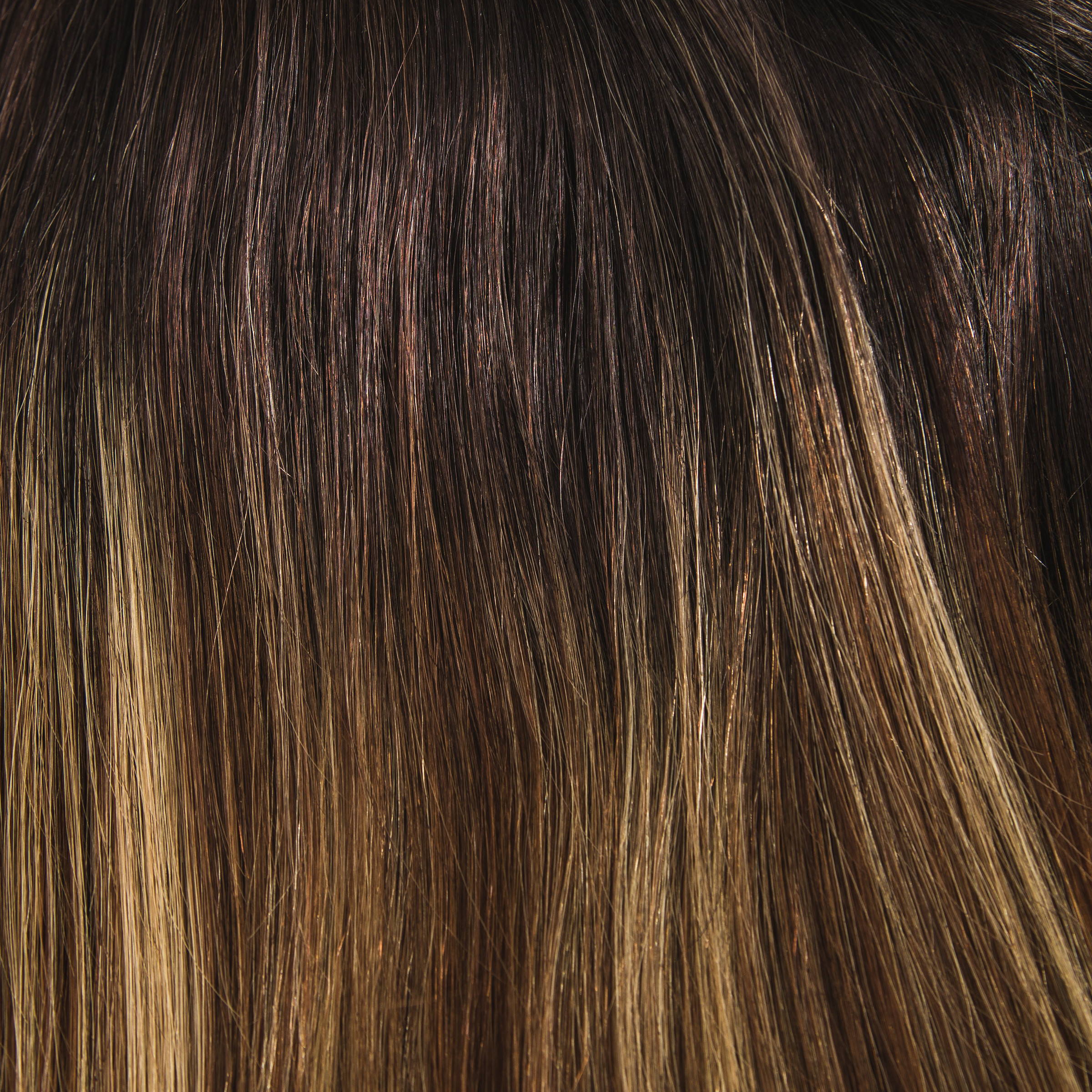 Victoria looks sophisticated, while caring and sweet on the inside. She is a warm medium brown with bold, golden highlights.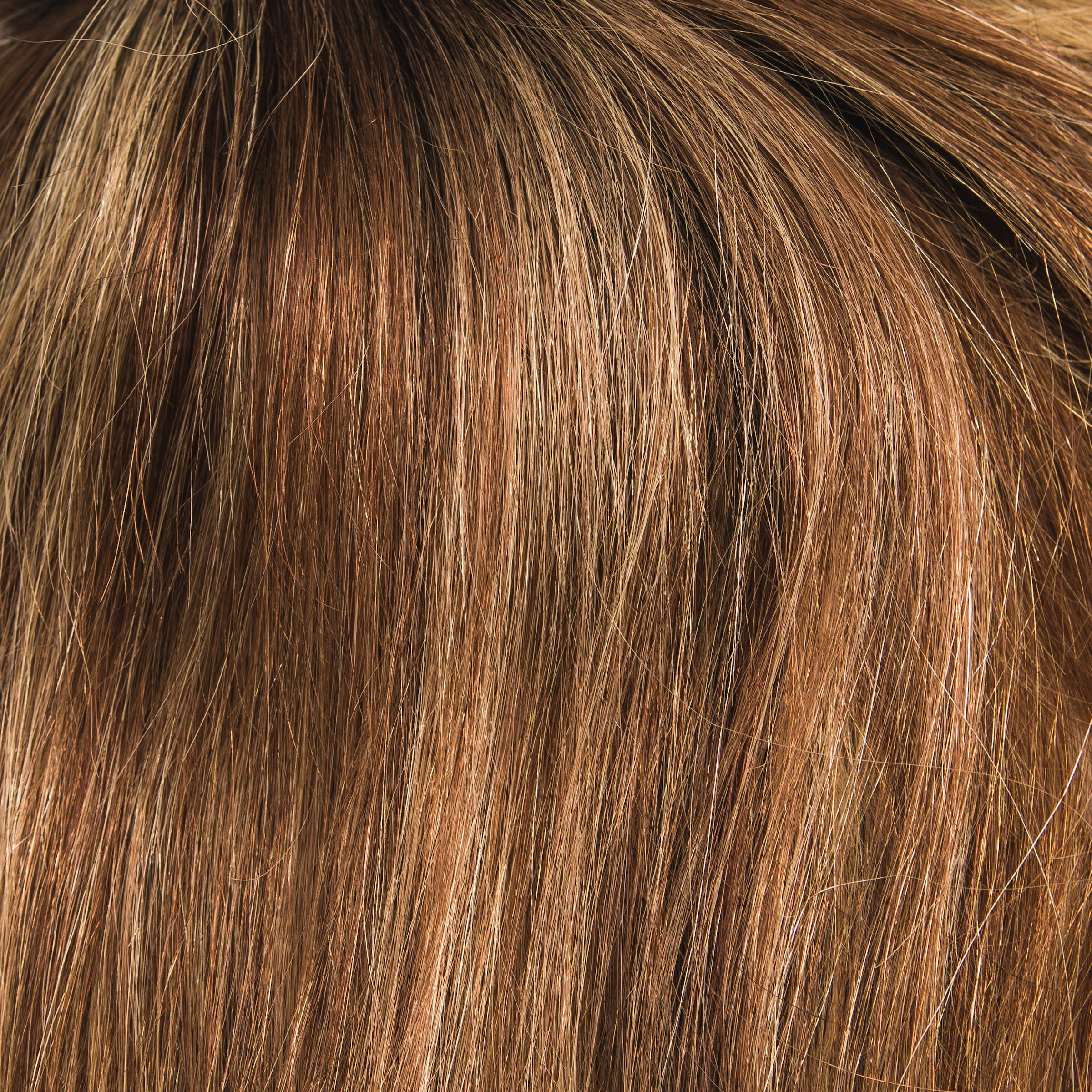 Katniss is the rebel. Bold and brave, Katniss isn't afraid to speak her mind. Warm medium brown with golden chunky highlights.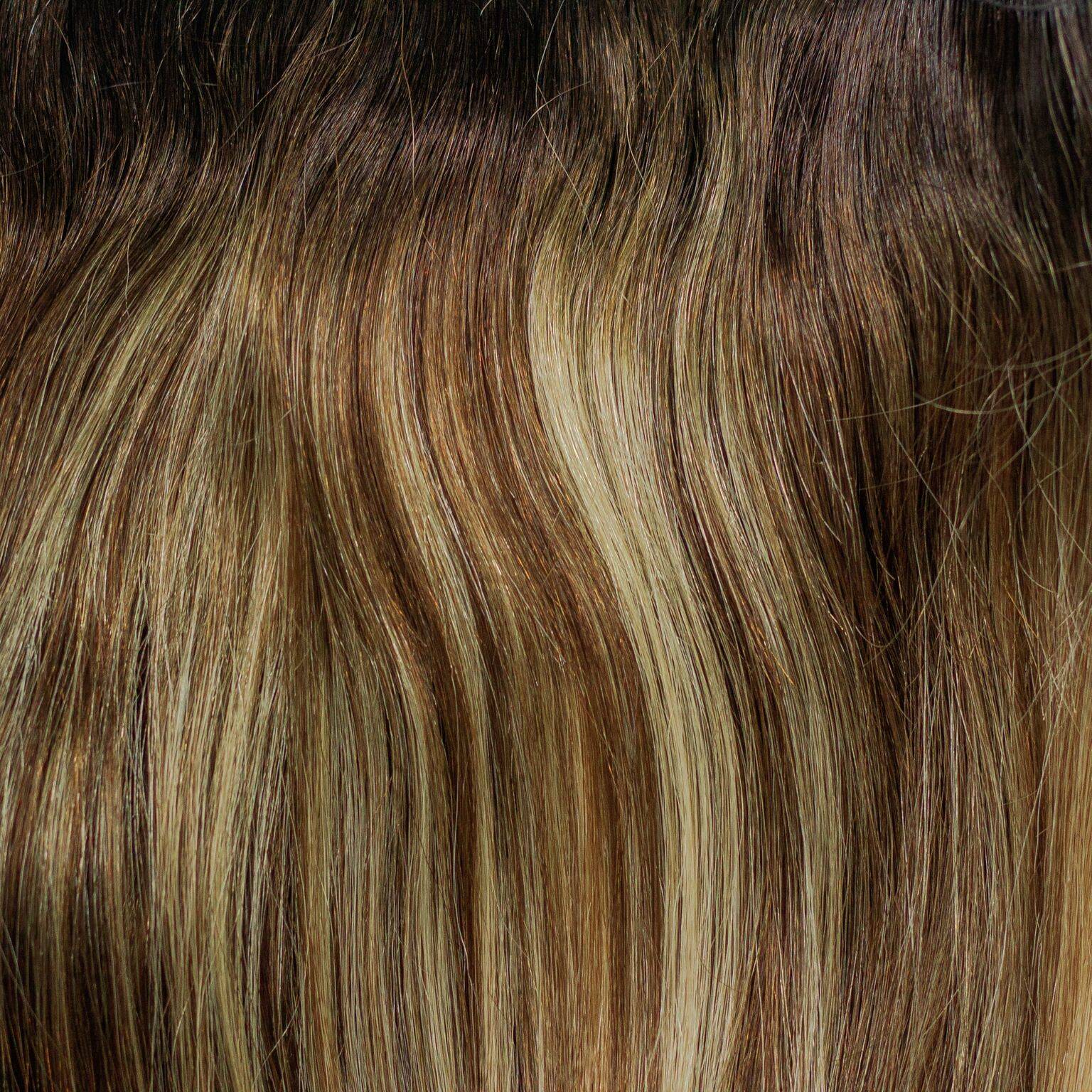 Our classic Giselle with a playful, contemporary 2-3 inch medium brown root.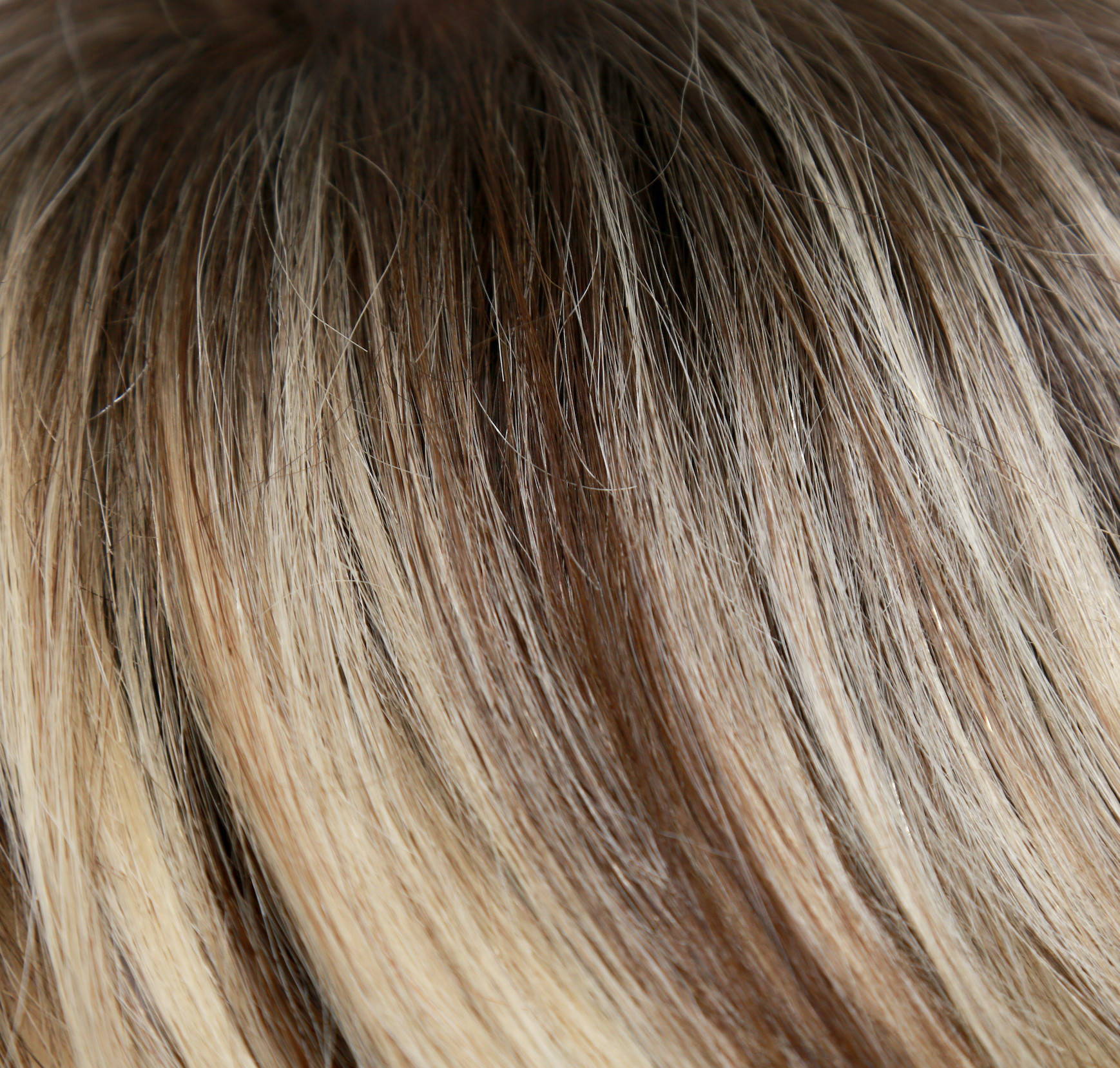 Our most popular color. Giselle is the girl next door with a mischievous side. Neutral gold shade with light to medium brown root and chunky lowlights.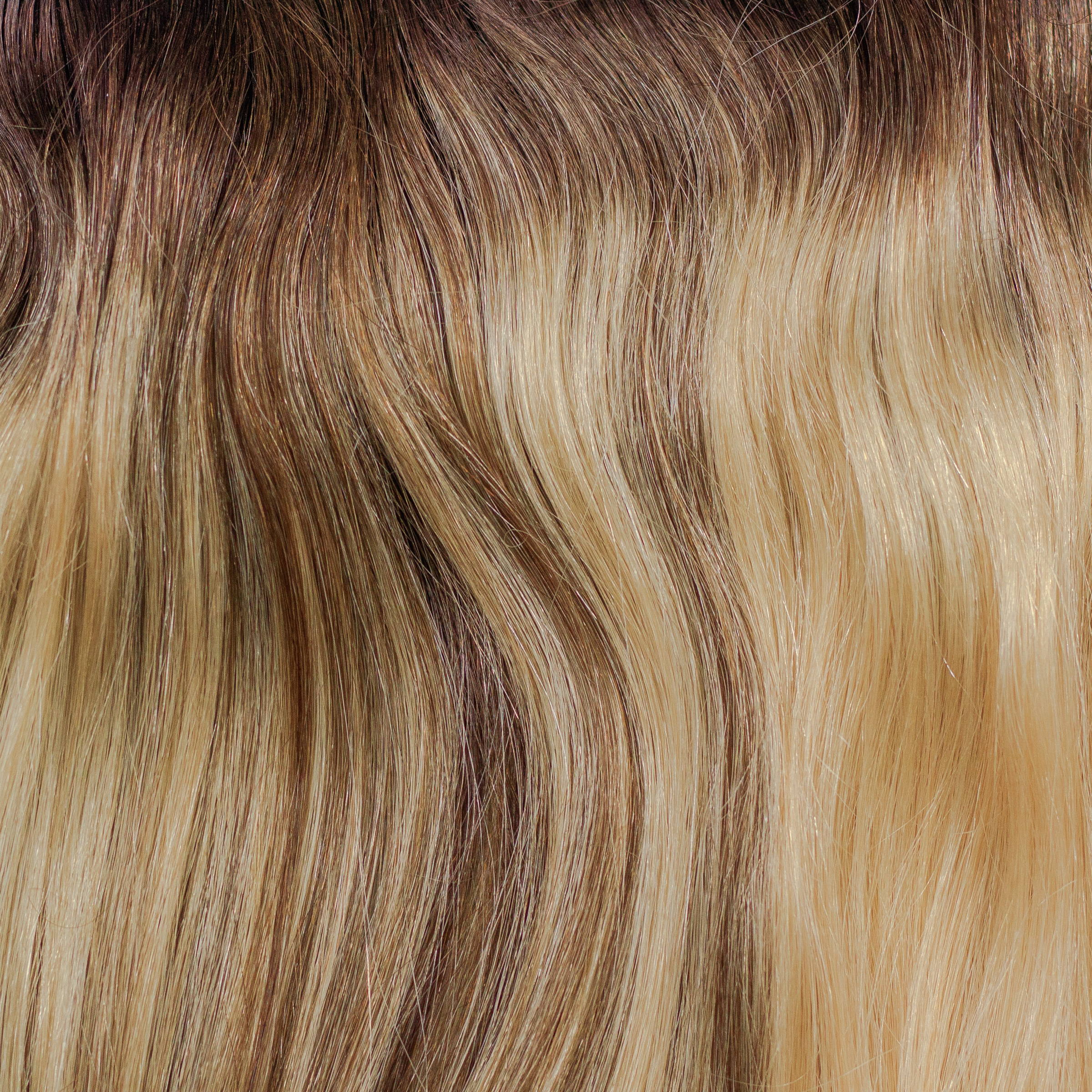 The same blonde and lowlights as traditional Elsie with a contemporary 2-3 inch light brown root.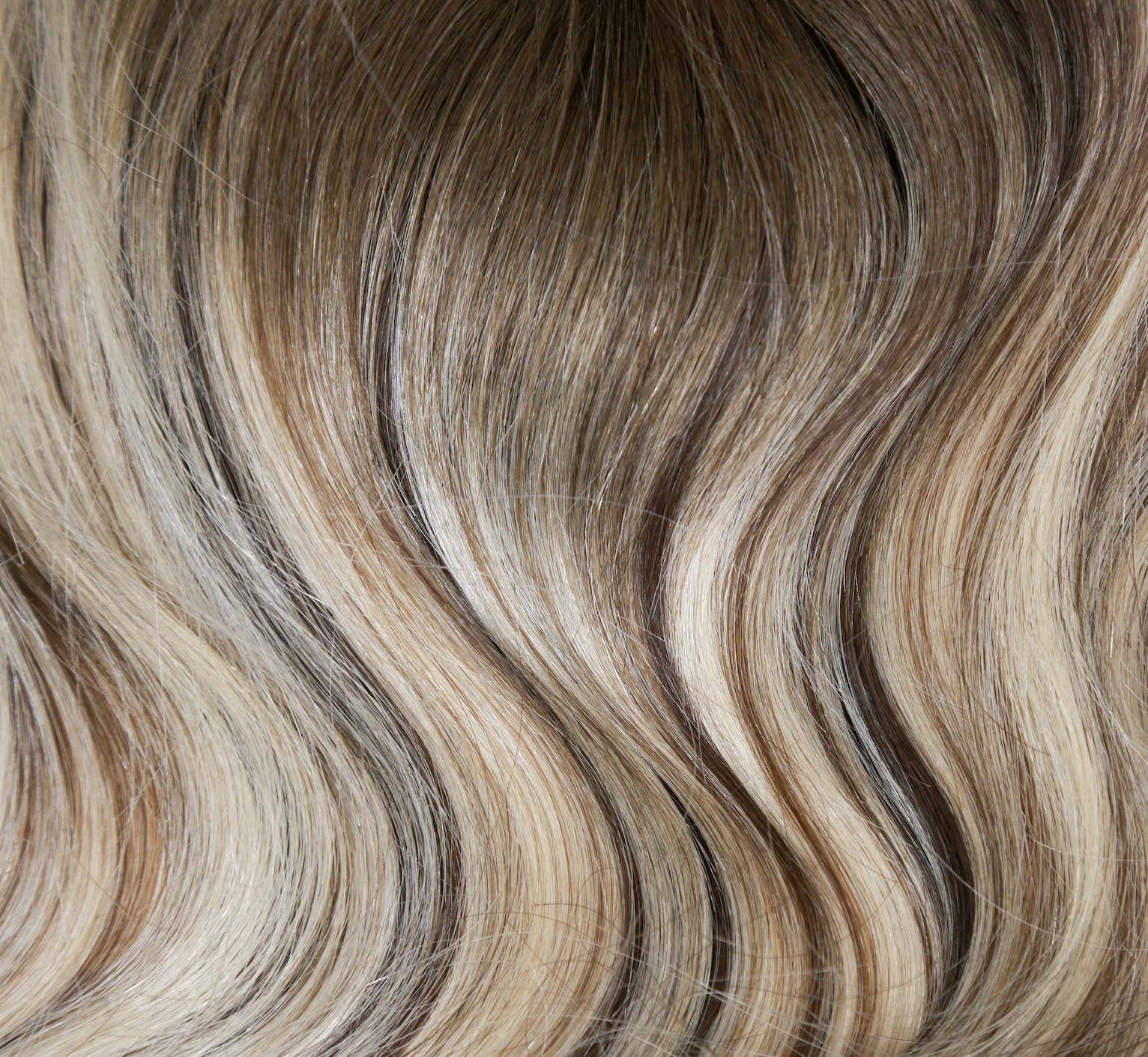 Beautiful and elegant, Elsie has the cool (ashy) blonde with the dimension of light brown lowlights.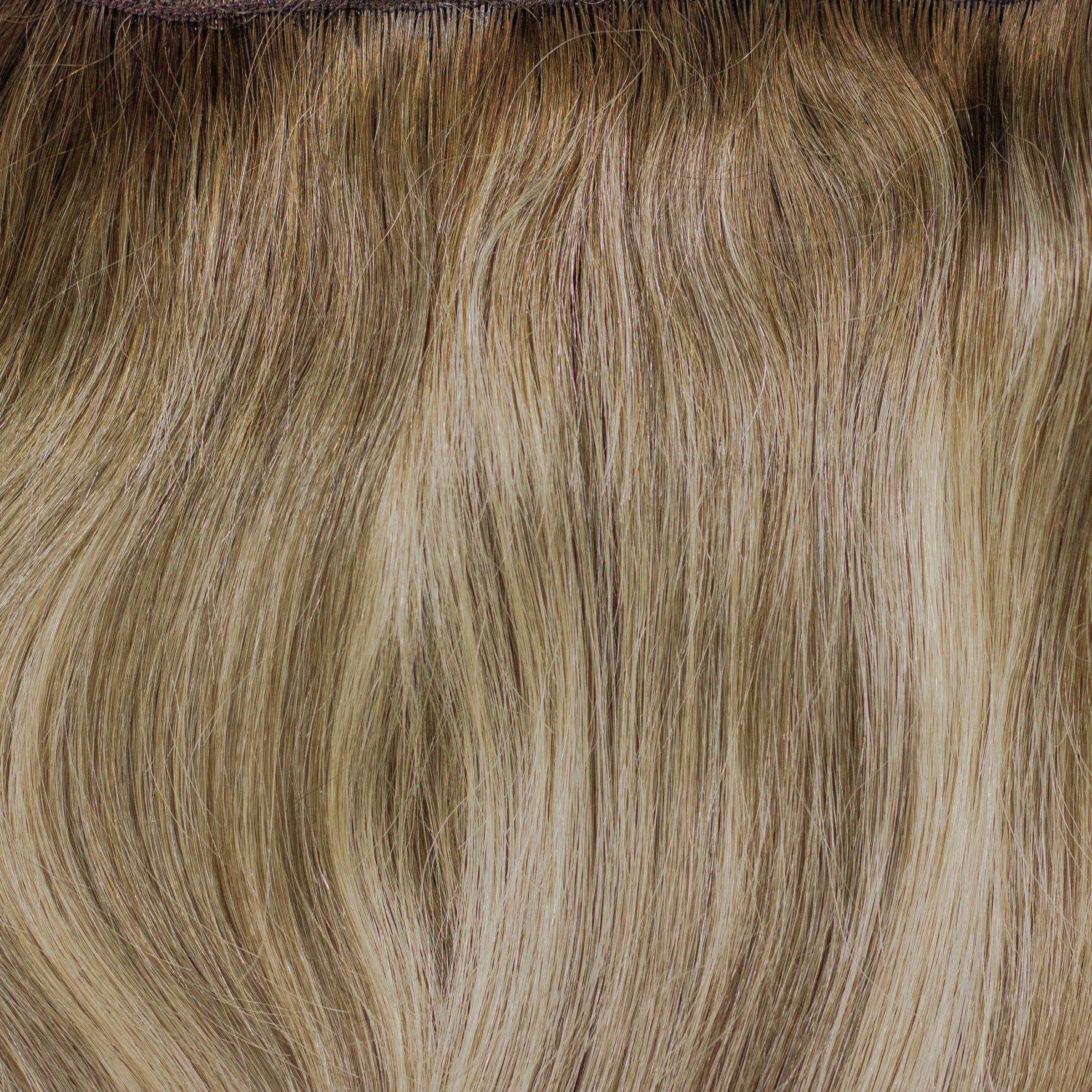 Darci isn't your typical blonde. She is sweet and feminine but wants to get noticed. Golden (warm) blonde with dark blonde root and dimensional lowlights.
Soulful and sensitive, Adele is a light strawberry blonde with some dimensional dark blonde lowlights.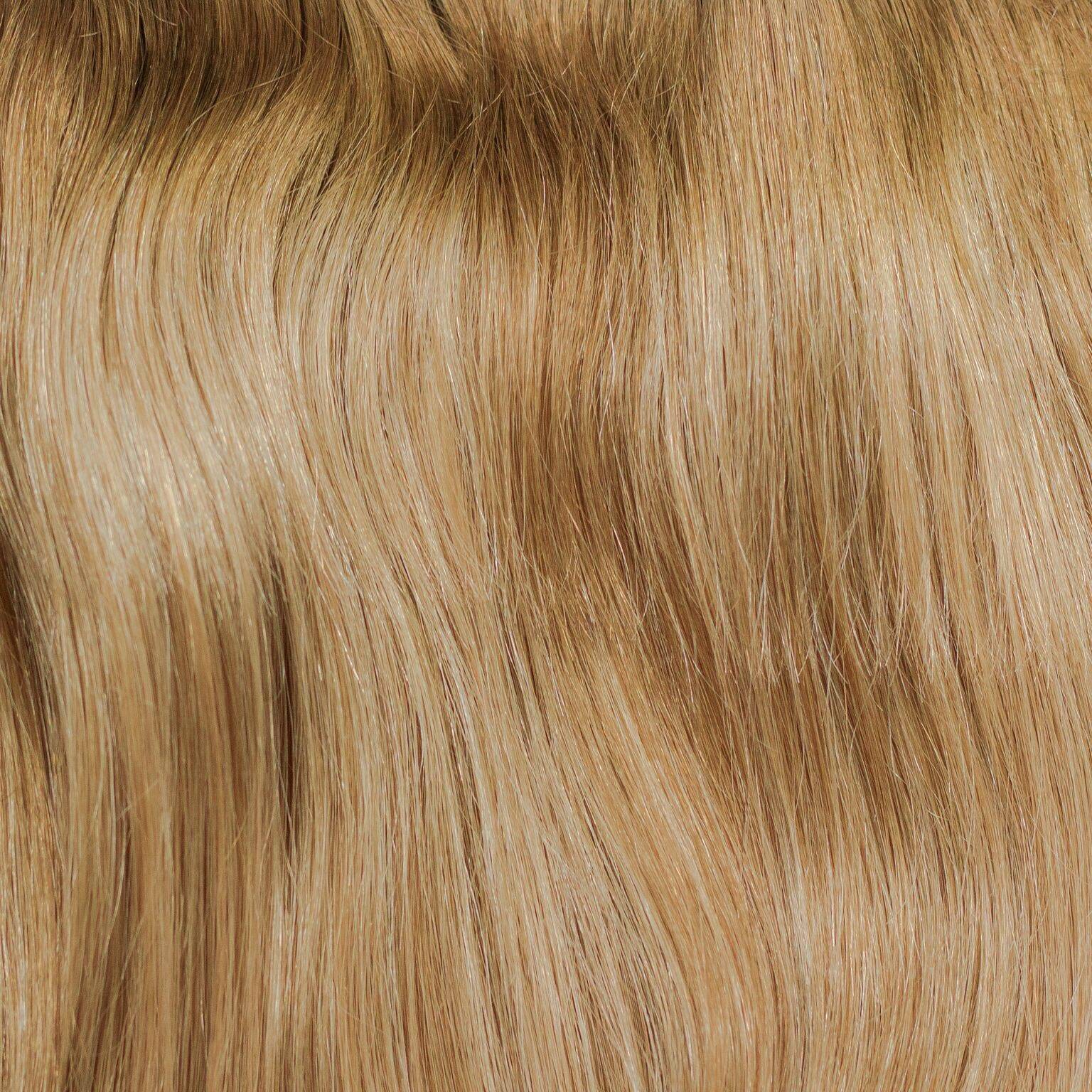 Take Summer to the next level with a balayage root. She is a neutral light blonde with dark blonde 2-3 inch root. Just as sunny as Summer, but with an edge.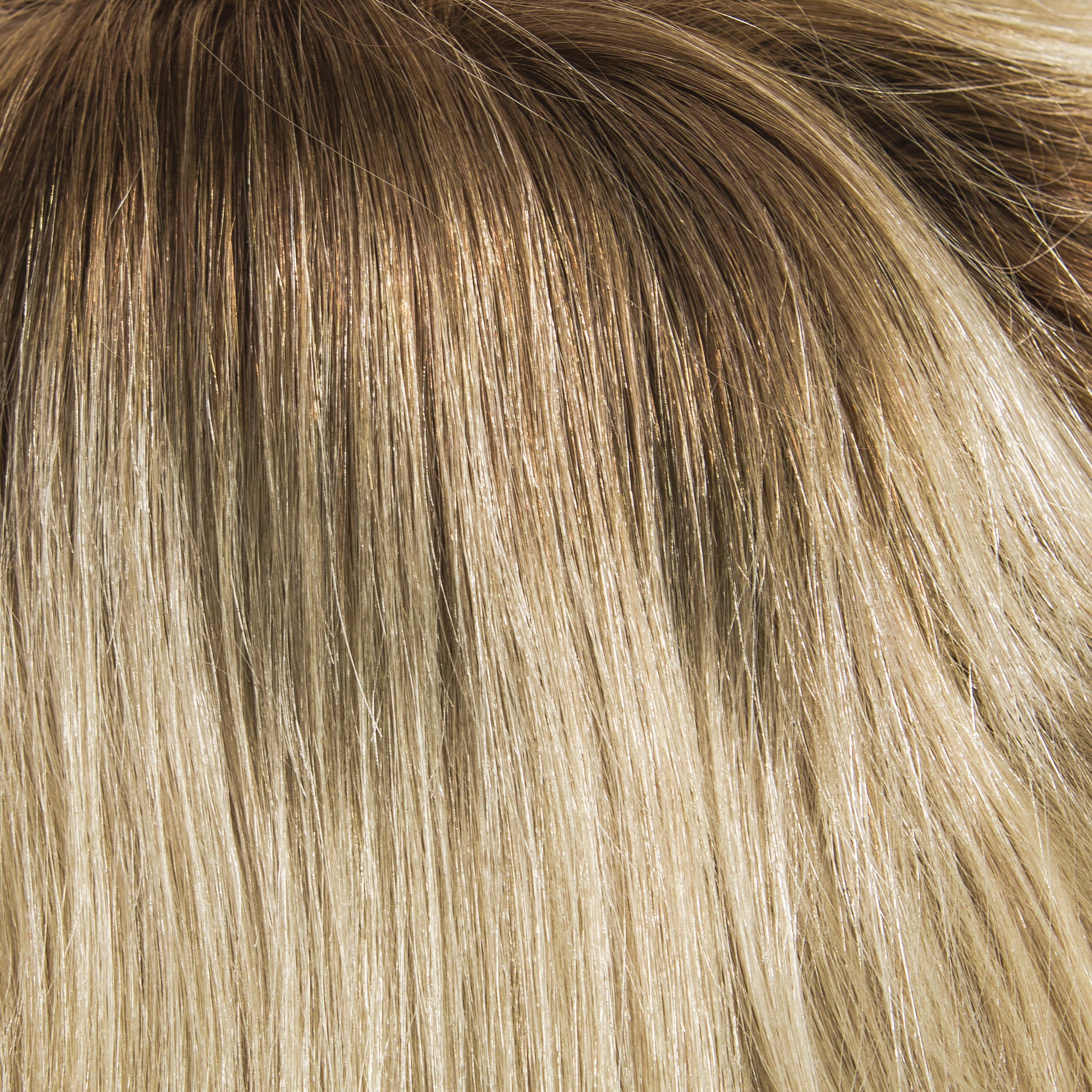 Summer spends all her time at the beach, surfing and getting sun-kissed blonde locks. She is a neutral light blonde with a dark blonde shadow root (1 inch). No lowlights in these one dimensional strands.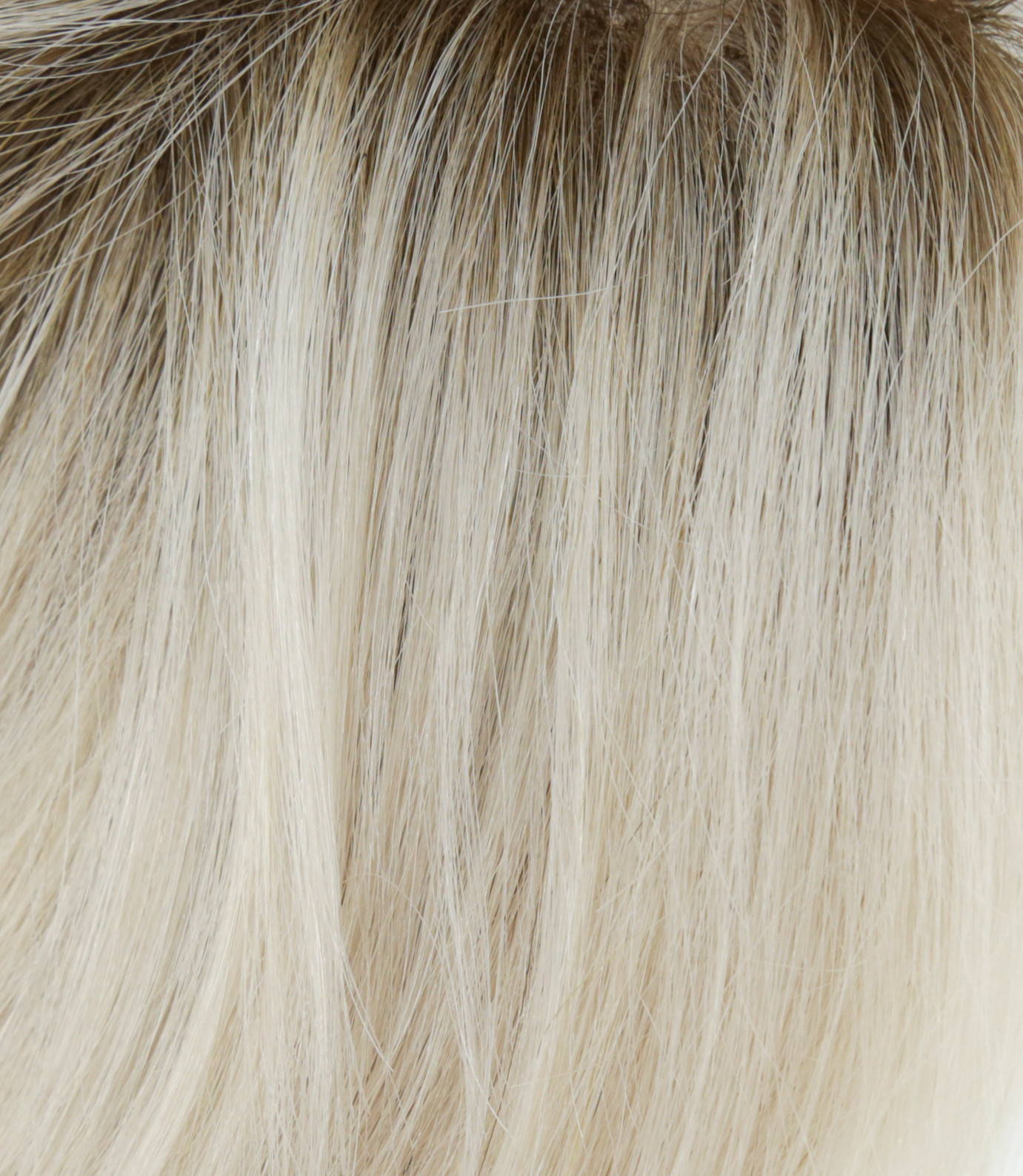 This blonde bombshell is as sexy and relevant today as the original 1960's goddess. Warm/golden blonde with no root.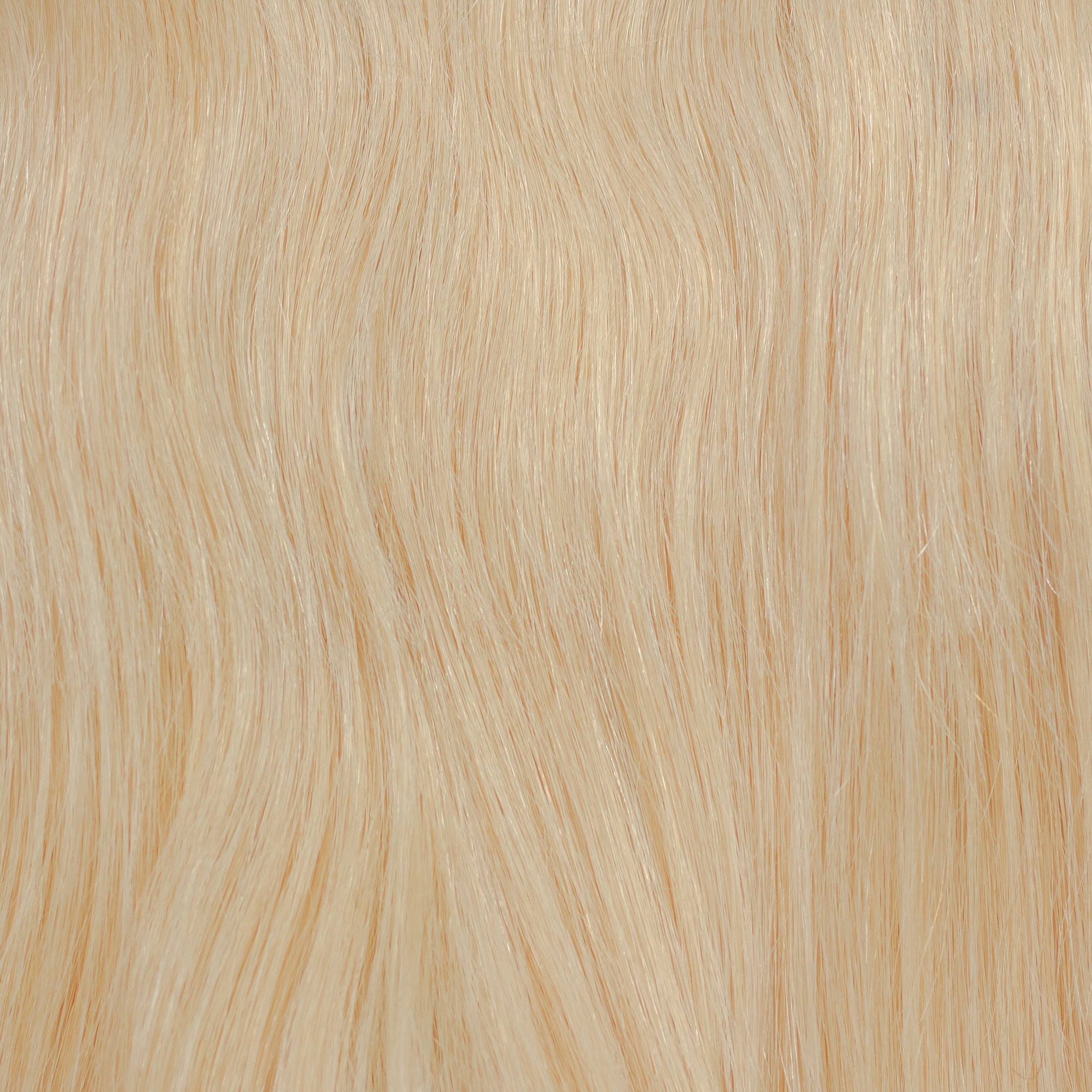 Ice, ice baby! Blanch may sound like a timid Southern Belle, but she is a sophisticated ice princess. One dimensional lightest cool blonde.
Faith is strong and stable, never wavering in her convictions. Faith's dark pepper color sprinkled with salt is beautiful on any age.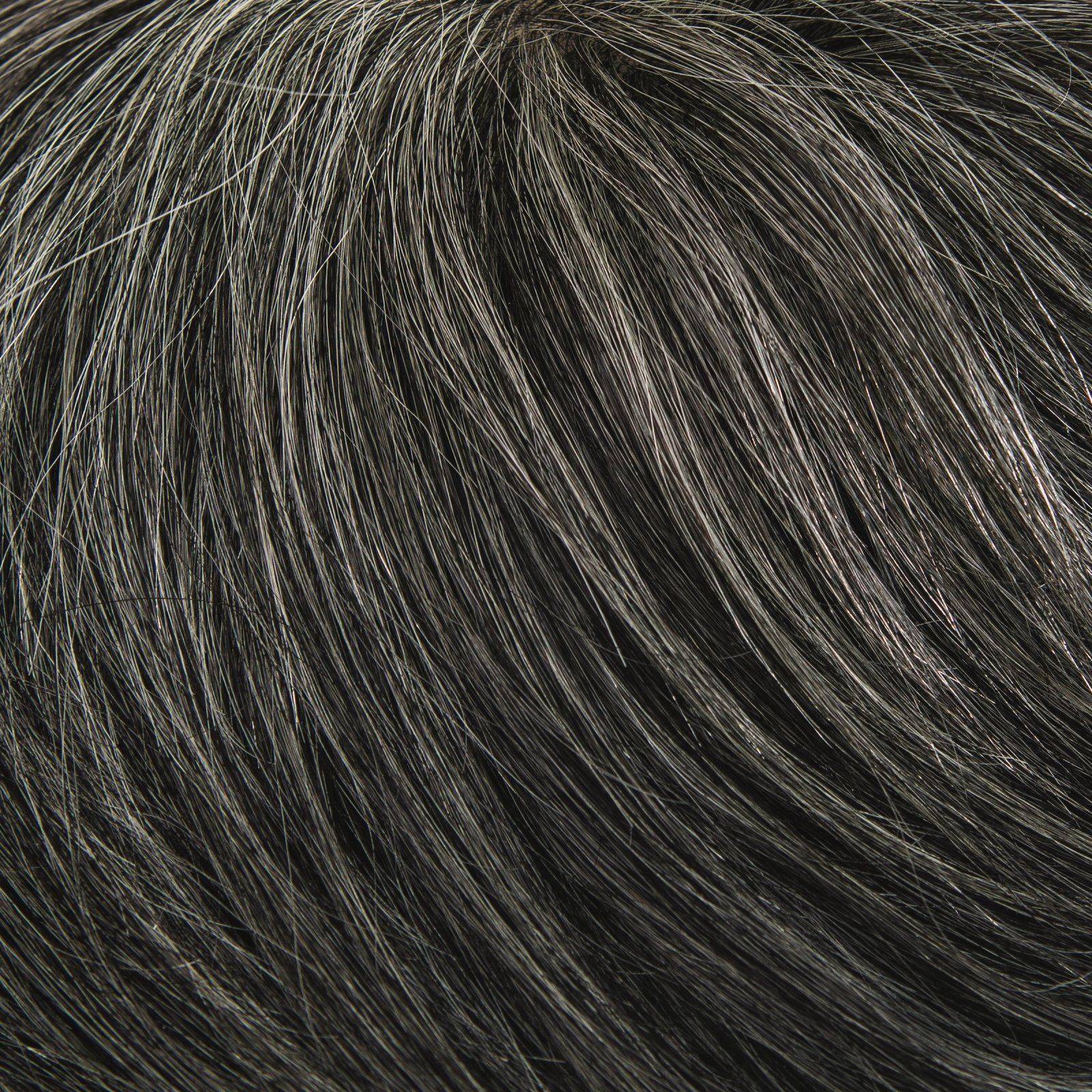 Grace has a hint of ash gray (baby lights) running through her light base. She's proof gray is here to stay!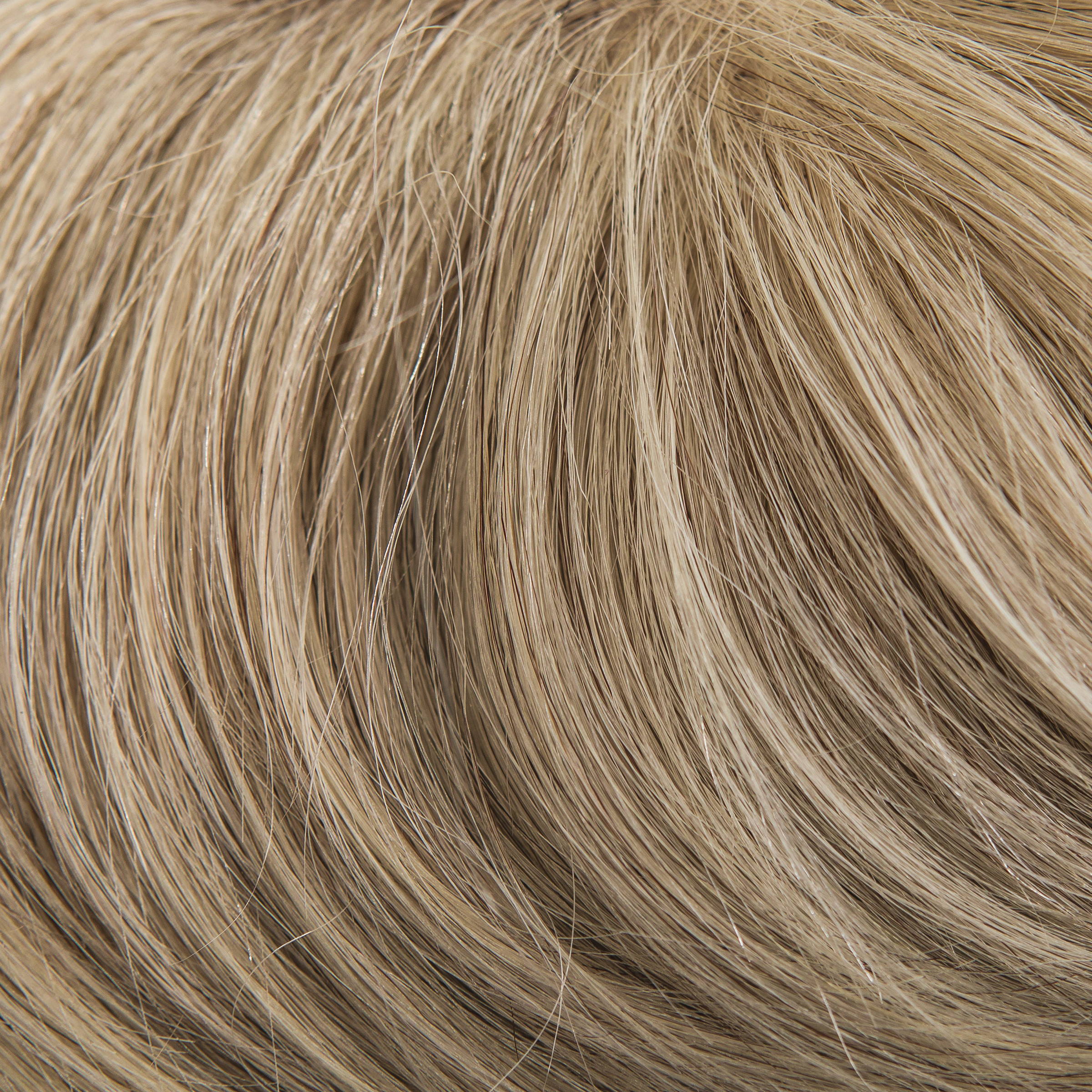 Hope is a risk-taker with her solid gray base with violet undertones. This is not your grandma's gray hair! Hope is setting the trends with an original tone to her popular color.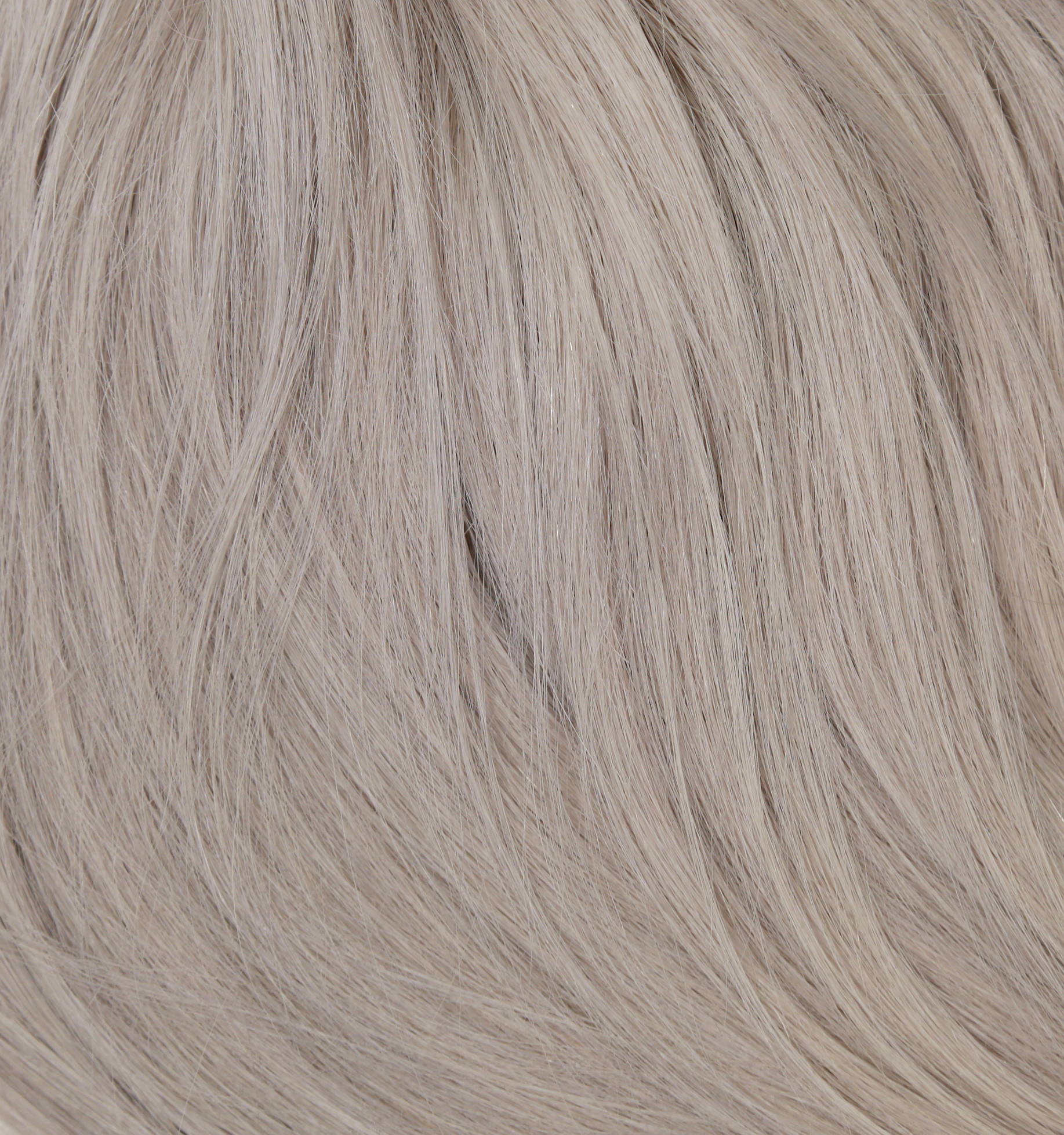 ---
---
Be the first to receive the latest tour schedule or new product launches!
If you want to know all Laurens beauty secrets and fashion tips THEN look no further. just sign up here to get all it VIP offers and insights!!