Time is running out, MAKE SURE TO GET YOUR TICKET!
Touring in a city near YOU!
Join us at one of our pop up salon events in your city. Our team of Lauren Ashtyn Collection Extension Specialists travel throughout the US bringing you the best quality hair toppers, extensions, wigs and customer experience.
---
The Lauren Ashtyn Collection is traveling across the United States to bring our luxury hair extensions to you!
Meet our expert Lauren Ashtyn Collection stylists for a personal consultation and get a hands-on tutorial of how to style and care for your new hair. Our stylists will answer any questions you have about our products and help you identify the perfect color and piece for you.
---
---
RSVP for your hour with one of our elite stylists!
The Lauren Ashtyn Collection is bringing women all over the world the hair of their dreams. This event gives you the opportunity to find your perfect color match in person, purchase your piece, and also have it custom cut and styled.
Your one hour appointment time will allow our trained stylists to hear your hair goals, educate you on our pieces, find your perfect match, and finally, have it custom cut and styled to blend seamlessly with your own hair.
There is a $150 fee to RSVP for The Lauren Ashtyn Collection Tour. This reservation fee will provide you with the following:
*Hair consultation
*Customization (cut and style) for any pieces purchased at the event
*Silk bag for your piece
See above for our upcoming locations and dates. Select your city to choose an appointment time and reserve your spot. Please make sure you read our tour policies in full before purchasing a ticket.
If you have any questions, please email rsvp@laurenashtyn.com
*By purchasing a ticket, you are agreeing to all of the policies listed below:
***The $150 ticket fee will NOT go towards the total cost of your purchase during the event.
***We cannot color pieces at our events. We bring our entire collection with us (toppers, extensions, wigs, products, etc.).
***Event location will not be disclosed until 30 days prior to the event. This is how we ensure we have a large enough event space to accommodate all clients safely with plenty of room.
***You must be aware that we are filming and photographing for our social media outlets and you may appear in a video and/or photo. This is how we are able to reach women all over the world who need our help!
***We sell out all of our events, so we are booked back to back. Your ticket allows for one hour with our stylists. You must not take longer than one hour so that we can ensure all ticket holders get their full appointment time. RSVP now for the time you would like to meet with a stylist.
***If you are more than 15 minutes late for your appointed time, we will no longer hold your appointment and your ticket will be forfeited (you will not receive a refund).
***Please do not arrive more than 15 minutes early for your appointment. We are on a tight schedule and cannot guarantee getting you in sooner than your scheduled time.
***You may only purchase one ticket for yourself. Purchasing more than one ticket will not give you more than one hour with our stylists.
***NO GUESTS ARE ALLOWED TO COME WITH THE TICKET HOLDER.
***Only individuals who have purchased a ticket and are wanting a consultation are allowed to enter the event. For safety purposes, we have to make sure there is enough room for all ticket holders and stylists in the salon.
***Tickets are for those who are wanting a consultation with our stylists. You may not purchase a ticket for someone else just so they can come with you.
***WE DO NOT ALLOW HAIR STYLISTS TO COME WITH YOU.
***Additional tickets purchased in disregard of our tour policy will not be refunded.
***Due to safety and sanitation purposes, kids and pets are not permitted at our events.
***Note that our stylists work on commission only. It is customary to tip 15-25% of your total.
***If you purchase a ticket and are unable to attend, please let us know as soon as possible so we can fit clients in that are on a waiting list. If you cancel less than 30 days prior to the event, we cannot offer a refund.
***If you need to transfer your ticket to another city, you must let us know at least 15 days prior to the event. To transfer to a different city, email rsvp@laurenashtyn.com 
***If you are attending the event in order to have a Lauren Ashtyn hair piece customized that you already own, please note that there will be a $250 fee for cut and style customization. There is no additional fee for cut and style customization ONLY if you purchase the piece at the event.
***We are unable to do exchanges or returns at our events. Additionally, any credits you may have with us cannot be redeemed.
***We accept cash and cards only at our events.
***Do not call the host salon about our events. We are renting their space and they do not have any information regarding appointments or products. If you need to reach someone about the event, please text 864-527-2403 or email rsvp@laurenashtyn.com 
***ALL SALES ARE FINAL. NO REFUNDS, EXCHANGES OR CREDITS. NO EXCEPTIONS.
We cannot wait to meet you!
XOXO, THE LAUREN ASHYTN COLLECTION
---
Get professional help from a licensed stylist!
We help you choose and customize your perfect match!
---
PEOPLE WHO LOVE OUR POP-UP SHOPS
I took my mother as a surprise, for a consult during the San Diego pop up shop. We were so impressed with the quality & many options for customizing, exactly to her expectations. She was lovely! So kind and patient with my 82 yr old mother, who was so concerned about color matching. The quality is amazing. Even my girlfriend, who is a hairdresser, specializing in extensions, was impressed with the hair quality, and hand tying of each piece. Sooooooo many options!! I can't say enough. Bravo, Lauren! You have new clients for life!
-Christine E.
"Drove from Charlotte, and it was totally worth it. They matched me up with an extension and cut it perfectly all in one appointment. Plus, they give advice on how to care for it, and everyone is super nice. Will be going back for sure!"
I recently met Lauren during her tour in Houston and was so excited to finally get to try on her hair pieces. I have been wearing clip in hair extensions forever but could never find a piece that would add volume and look 100% natural. Well look no further!!! I absolutely love it! I recently went to a party and my girlfriends couldn't believe it was a hair piece. I also bought the length extension and it is super fun to wear when your going out or want a thicker braid. Highly recommend!
-Melissa C.
---
---
CHECK OUT OUR POP-UP SHOP GALLERY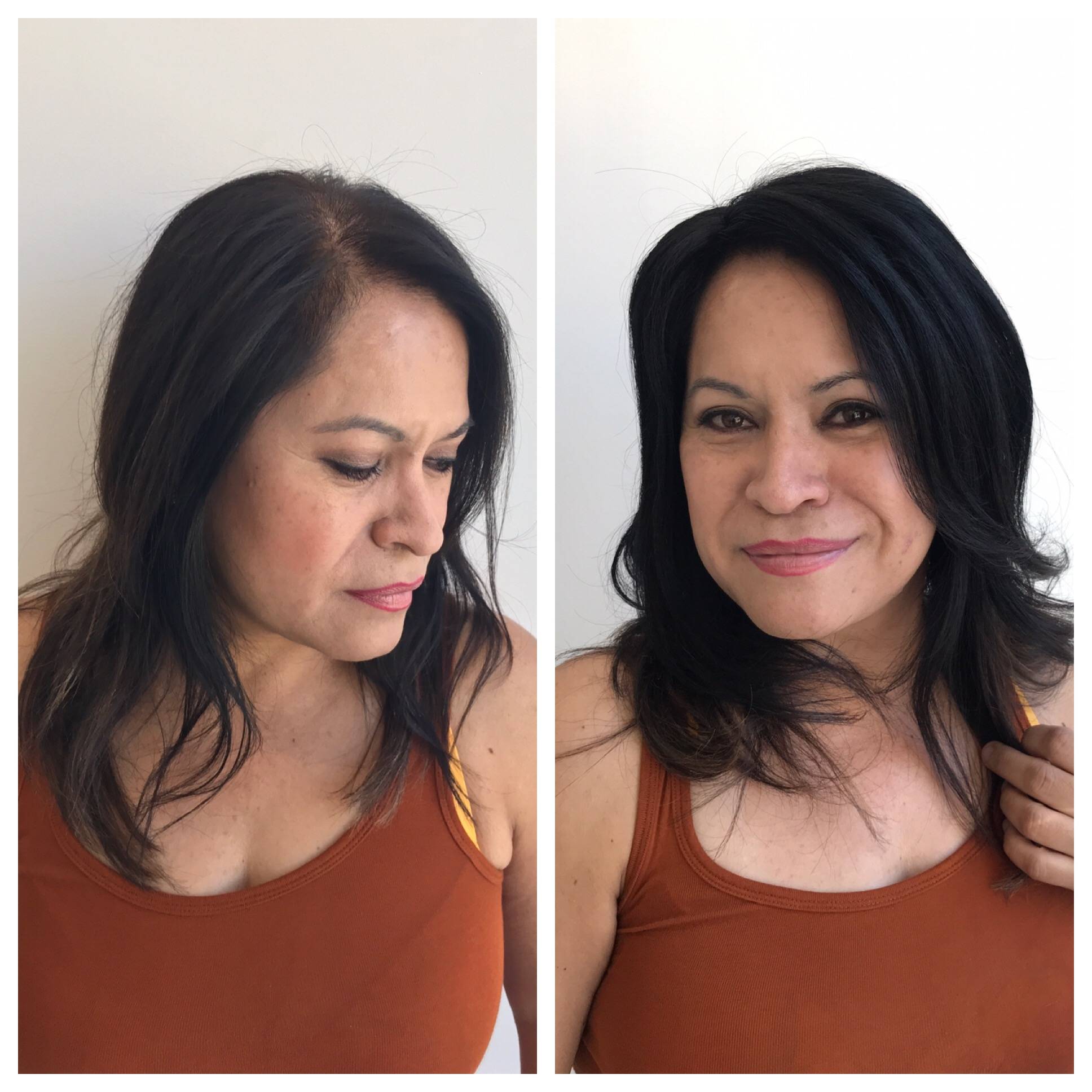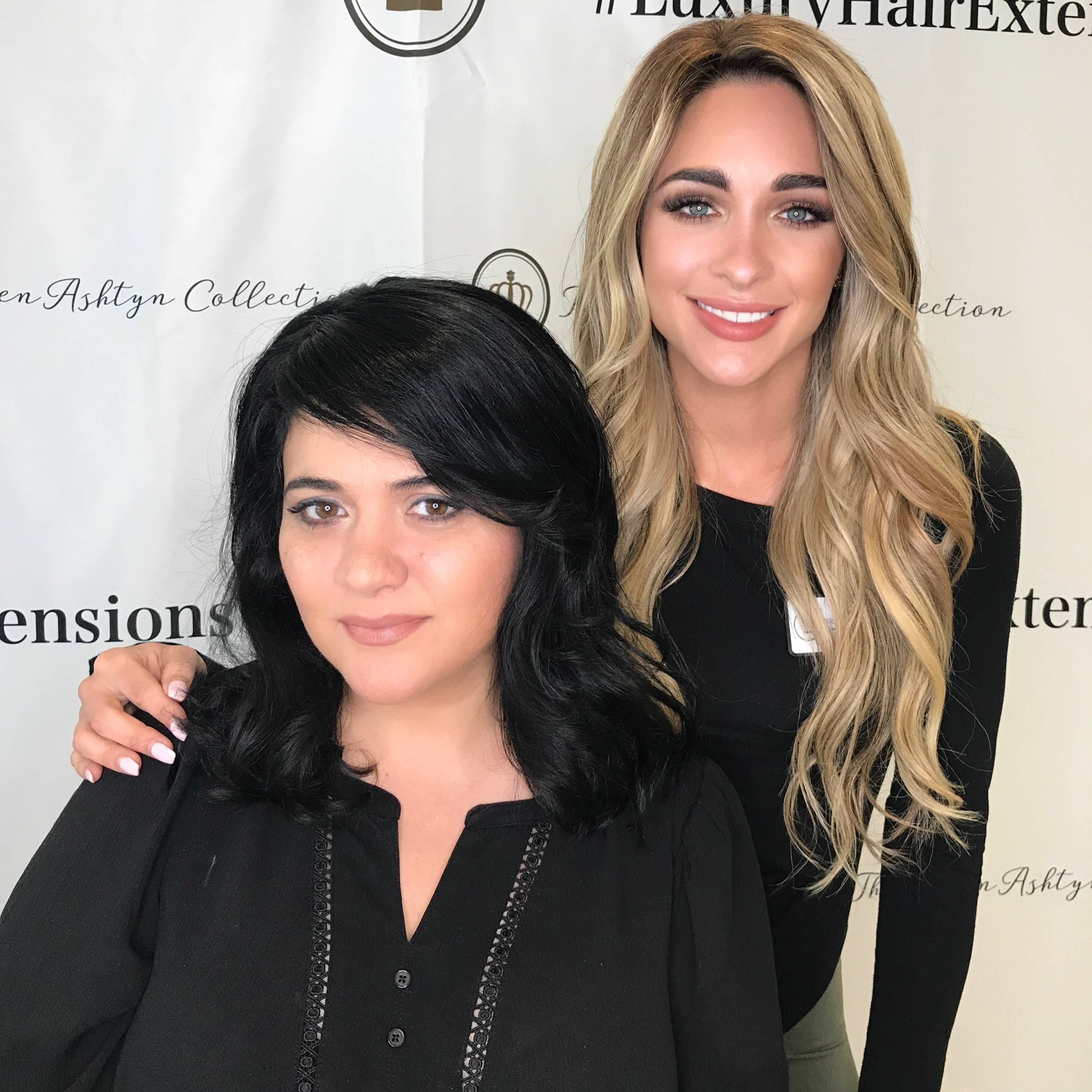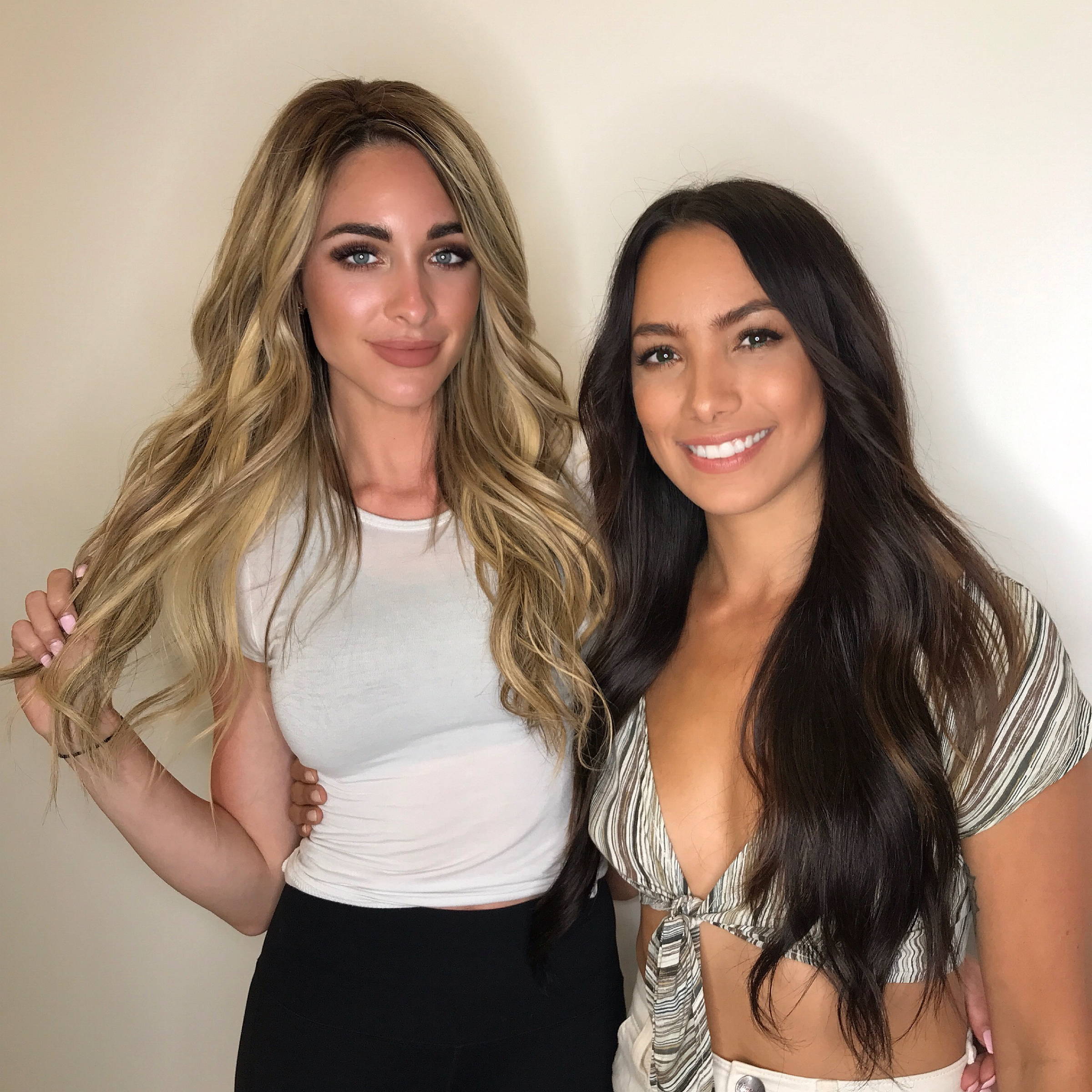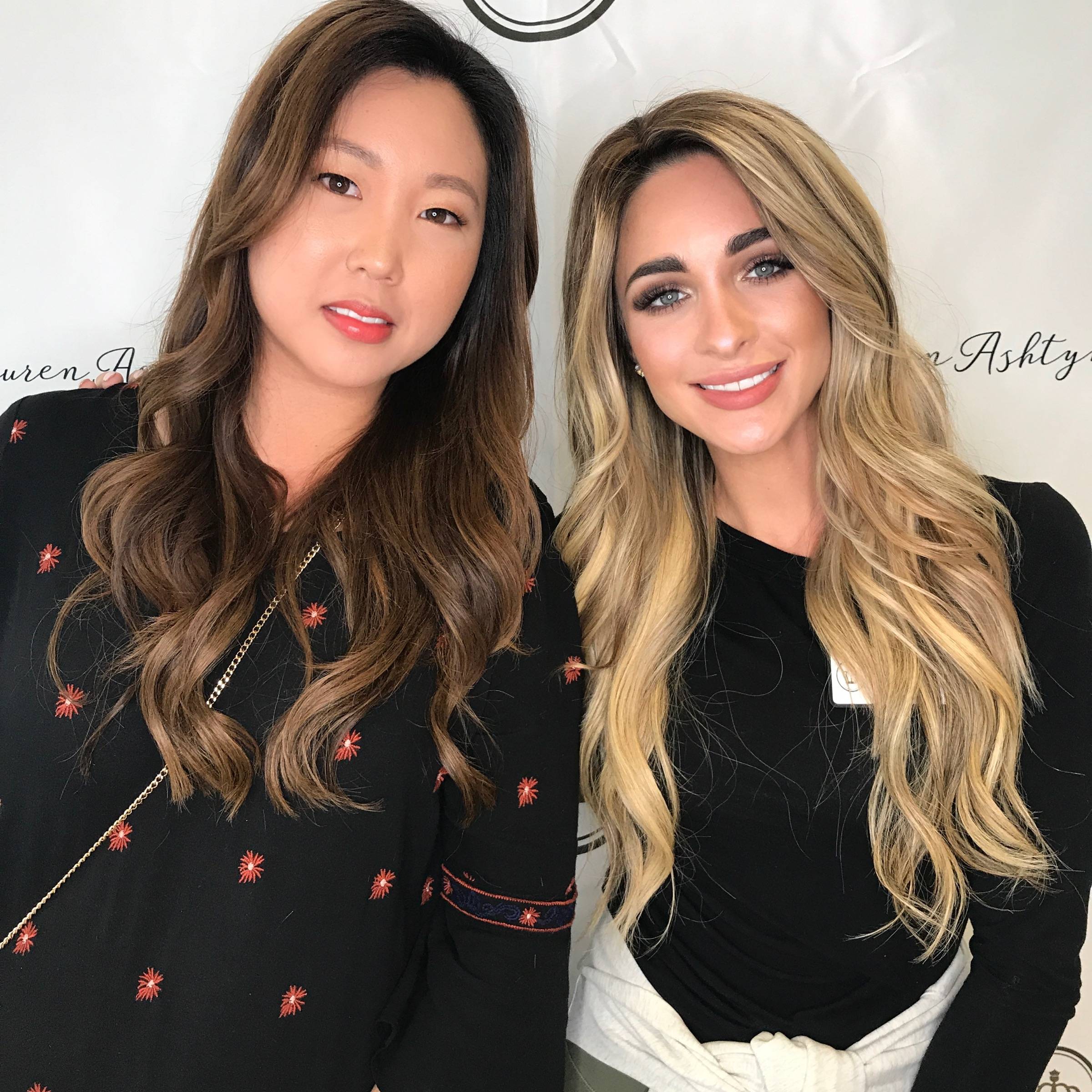 ---